Get started with a 30-day free trial
.
It's time to throw out the rulebook and adopt a new way of developing applications for your business users, customers and suppliers.
There's no need to learn how to code as PhixFlow uses a visual, drag-and-drop, approach to developing applications. You will be able to create and deploy new applications up to 10x faster than traditional software development methods and you will be seeing the benefits in no time.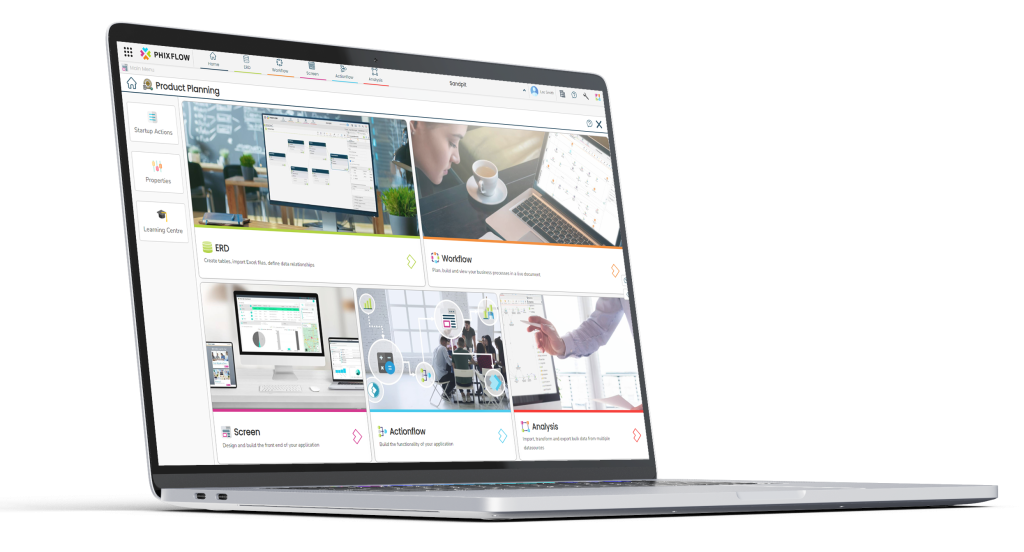 What's included in your 30-day free trial?
Full access to all features of the PhixFlow low-code platform for 30 days
Full product features
Up to 5 users
Access to online training materials
Live Chat support
To get started with PhixFlow, please complete the form below to receive an email with your link and onboarding instructions.

By submitting your details you are agreeing to our Terms & Conditions and Privacy Policy and opting in to further marketing communication from PhixFlow Ltd. We will never pass your details on to third parties. You may opt-out from marketing communications by clicking on the unsubscribe link from any email received. 
What our clients say about us.
"It's been a pleasure to work together with Andrew and the PhixFlow team. Their deep knowledge and target oriented approach was highly effective and, as a result, we were able to deliver a successful migration of the billing system on time, on budget and meeting customer expectations! I can really recommend PhixFlow and I'm looking forward for the next opportunity to do it again."
"We sincerely appreciate your efficient, gracious customer service, the level of details and accountability you have demonstrated on each phase of the projects we conclude it together, and the way you conduct business as a whole."
"Having PhixFlow saved the project almost a year in timelines. The reconciliation during go live made everyone's life so much easier."