Revenue assurance applications

that evolve with your business

.

Revenue Assurance is applicable to many industries but in recent years has been driven by the telecommunications industry. PhixFlow's ability to flexibly analyse very large volumes of data has made it the ideal platform for rolling out revenue assurance solutions which need the flexibility to change continuously.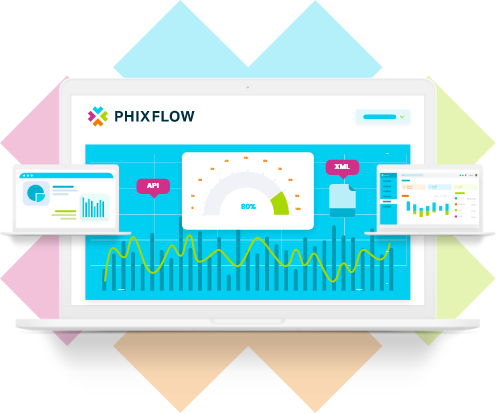 Key benefits of Low-Code revenue assurance applications
.
Ensure business stability and provide a better customer experience by adopting PhixFlow for revenue assurance.
Fast processing of large amounts data
.
PhixFlow's ability to flexibly analyse very large volumes of data has made it the ideal platform for rolling out revenue assurance solutions which need the flexibility to change continuously.
Improved profitability
.
Reconcile data from multiple sources and mitigate against revenue leakage.
Flexible and Future proof
.
PhixFlow extremely flexible and future proof. All the necessary logic for new tariffs or services can be configured in PhixFlow's drag and drop modelling environment.
Quickly create your Revenue Assurance framework
.
With analysis models configured within a fully working platform, you are able to focus on the data and business logic rather than low level coding, making PhixFlow amongst the fastest environments for creating revenue assurance systems.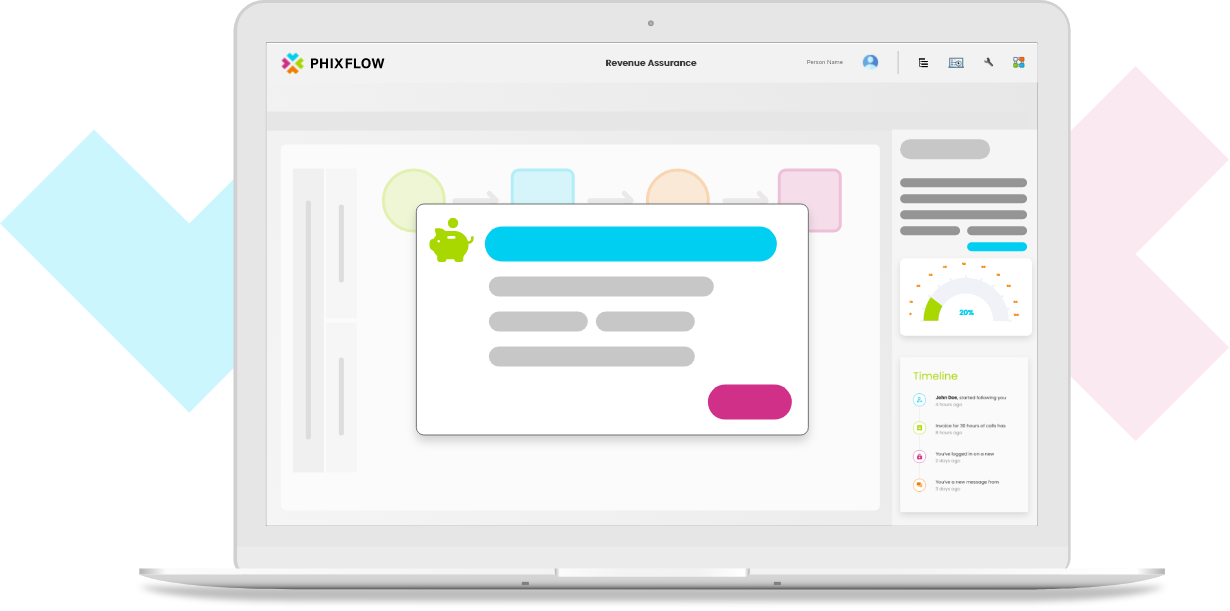 Process data from anywhere
.
PhixFlow's active collectors can read data from just about any source.
In every case, the format of the data to read is simply configured, even the bespoke binary formats. No expensive product changes are needed when file formats change. See our integrations page for more details of the full integration capabilities of PhixFlow.
Read subscriber services from binary HLR binary files e.g. Ericsson
Read binary event records from MSC switch files e.g. LogicaCMG, Ericsson etc.
Extract all subscriber data from a CRM database like Siebel
Extract all subscriber product data from a billing system database e.g. IRB, SingleView etc.
Read prepay subscriber balances from the SDP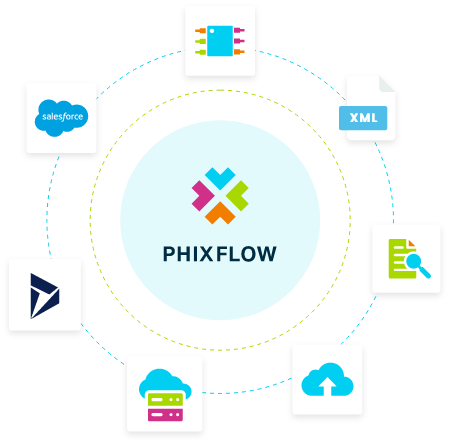 Fix it with PhixFlow
.
Many revenue assurance systems stop with the identification of mismatches between systems leaving you to figure out and manage the fixing process.
With PhixFlow you can set up WorkFlows defining exactly how each type problem should be resolved, assigning issues to different work streams and individuals together with screens showing all relevant data in one place, including real time views of the data in target systems. Standard correction paths can be set up and initiated through configured menus to either apply fixes directly or to initiate corrective processes in other systems.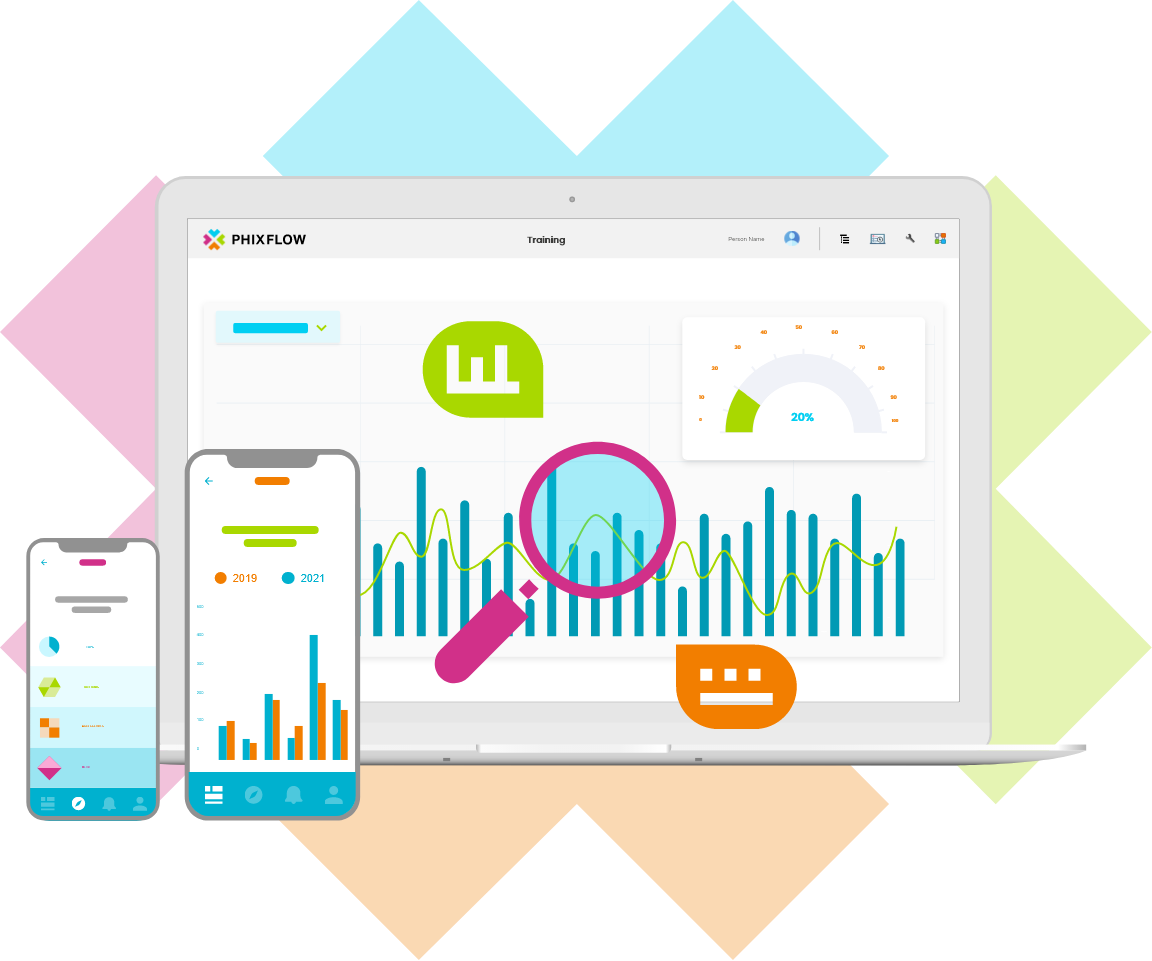 Revenue assurance dashboards and reports
.
Use drag and drop screens to create your own linked, context sensitive dashboards of line charts and bar charts, trending time-series data, dial and pie charts all mixed with data grids.
Configure menus and buttons to open these dashboards in the context of other data you are looking at e.g. in the context of an individual subscriber / product / day. You can make these dashboards available over browsers or on mobile devices or even embed your charts into templated spreadsheets for PhixFlow to email as soon as the data is available.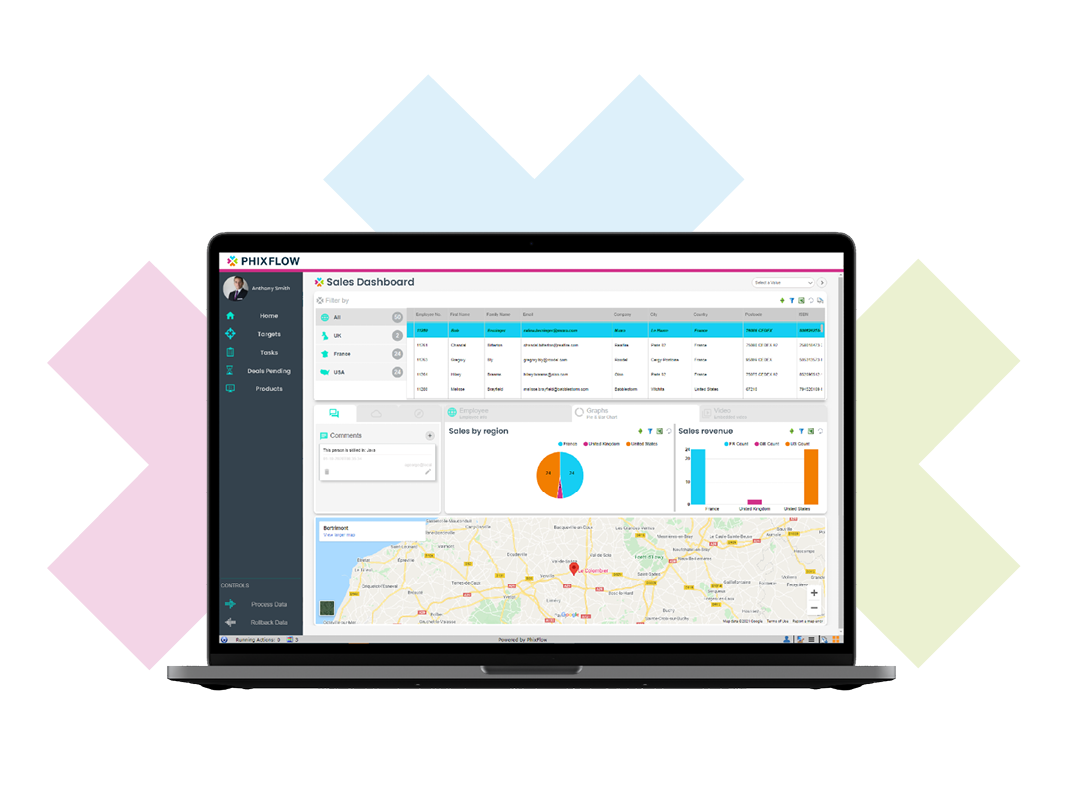 Customer success stories
.
Going Beyond Standard Bank Reconciliation
The Post Office reviewed bank reconciliation software but found nothing that matched their processes. PhixFlow was chosen because the bank and A/R feeds could just be configured, processing logic was graphically modelled and user screens were designed by their staff.
Prepay Billing Platform Migration Reconciliation Solution
VIVA Bahrain (now Saudi Telecom) were in the process of migrating their prepay Service Control Platform (SCP) to a new Huawei Central Payment System (CPS) and needed to independently verify that the migration was correct.
T-Mobile billing system migration
T-Mobile, one of the world's leading mobile communications companies, needed to migrate their wholesale billing system, due to be unsupported by the vendor, leaving the business exposed should any problems arise with the system.