Create advanced Low-Code data management solutions to identify and fix
data quality

issues with PhixFlow's advanced analytic functions

.

Connect all your data sources, analyse and reconcile your data, automatically correct data quality issues and make intelligence led decisions based on a clear, unified view of data from across all IT systems.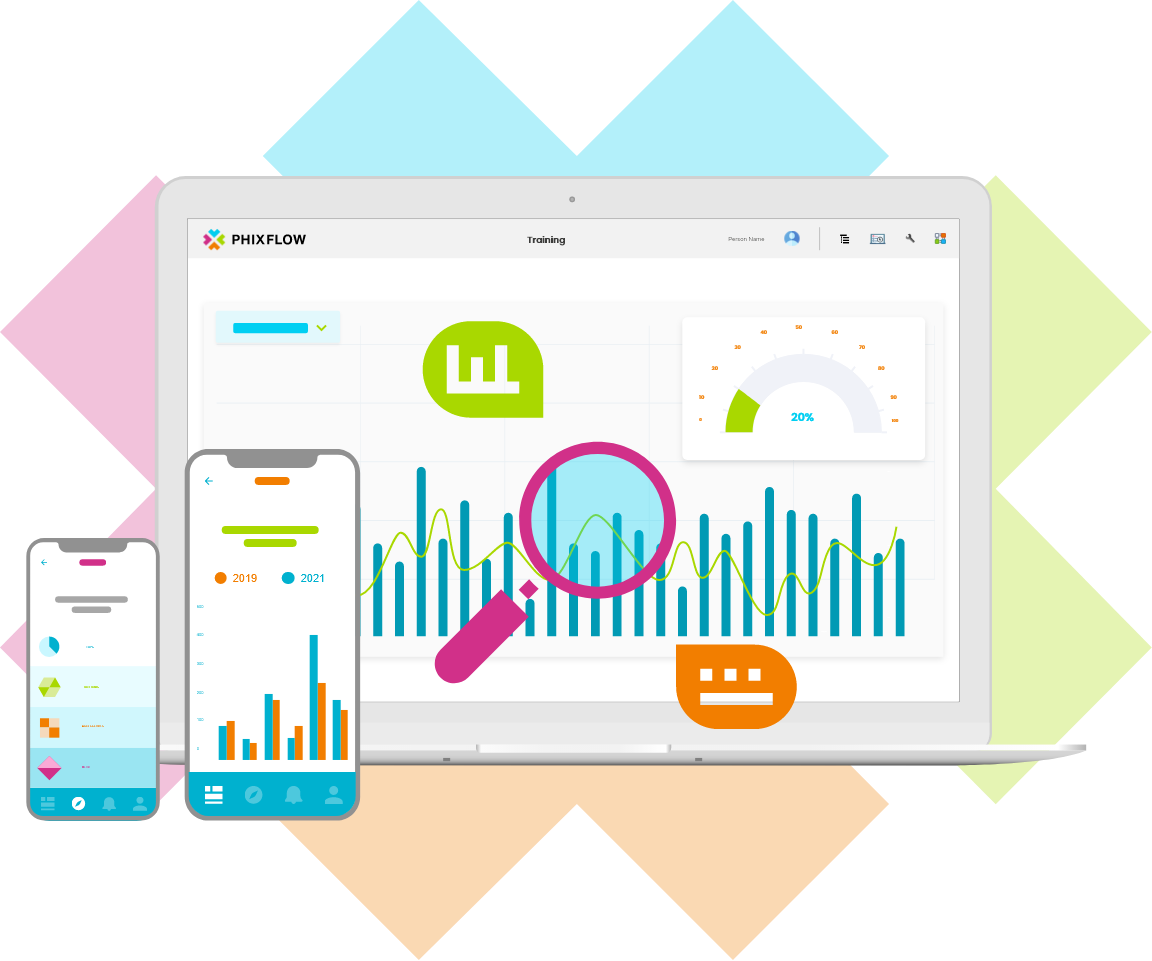 The benefits of Low-Code data management
.
Data integration and quality is improved using business rules to automatically detect errors and to correct them, highlighting the need for human intervention where needed. Using advanced analytics and rules-based investigations greater insight into the data is created allowing for intelligence led decisions to be made.
Greater visibility
.
Consolidated data from integrated systems allows your team to see the complete picture in one application.
Increased data quality.
Enriched data provides more accurate, complete and consistent data, reducing the need for re-keying of data.
Better decision making.
Data analytics provides a deep understanding of your data providing accurate insights for better informed decisions.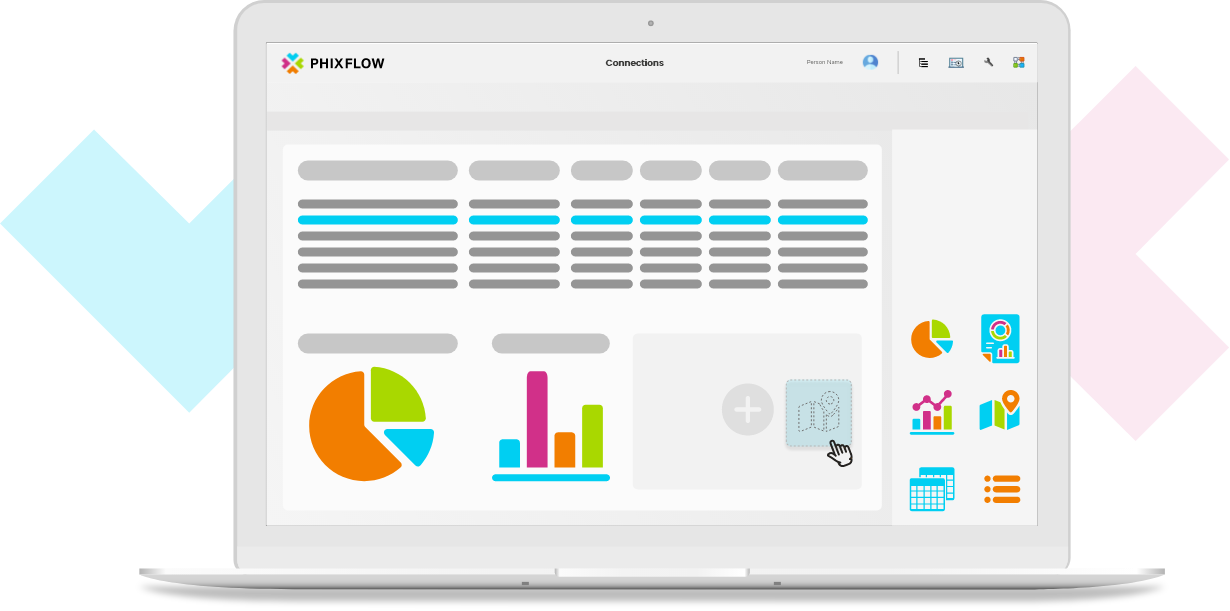 Explore the platform further
.
Find out how PhixFlow can add value to your business with a free demo.
Integration & consolidation of multiple data silos
.
Data volumes, velocities and complexities are continuing to grow leading to data silo's and challenges in providing consolidated data to the business teams.
Re-useable drag-and-drop connectors allow you to connect and reconcile all your data sources providing an accurate, consolidated view of data from across the business.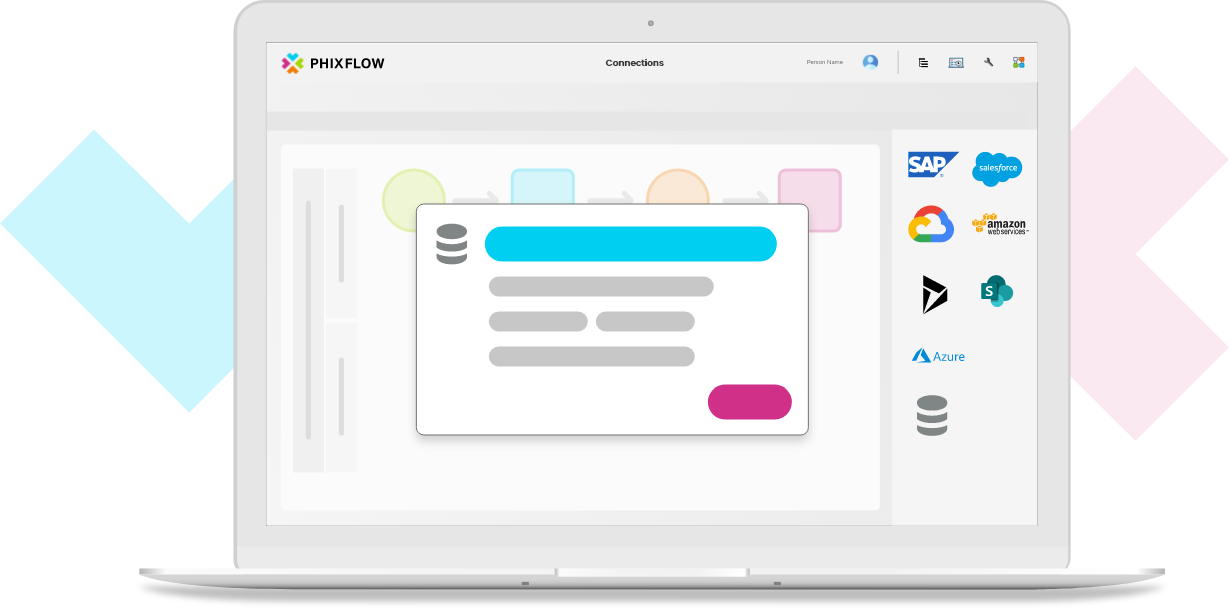 Automatic fixing of data quality issues
.
Data quality issues accumulate; not managing them or managing them through manual intervention with no automatic error correction is costly and libel to error.
Identify data quality issues automatically and correct them without human intervention or present exceptions to your teams with defined workflows and forms to correct the data.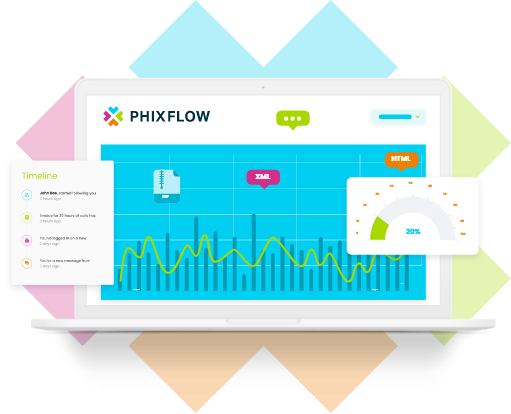 Powerful data analytics built-in
.
Not having data analytics built into the heart of applications makes process improvements, root cause analysis and intelligence led planning extremely different
Make use of PhixFlow's extensive library of analytic functions or write your own to uncover deep insights into your data and guide decisions.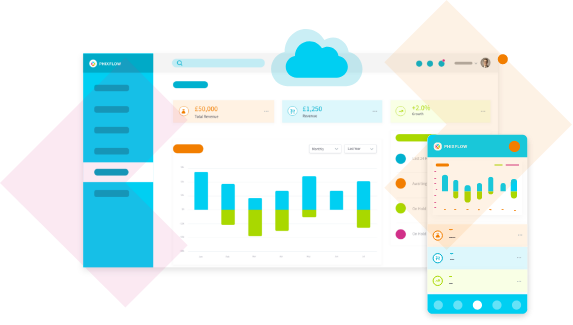 Powered by PhixFlow
Automating workflows to achieve complete accuracy for Lloyds Pharmacy
Lloyds Pharmacy needed to replace its process for checking tens of thousands of timesheets and invoices, to reduce costly human errors. We delivered a solution in just two months with stunning results, reducing manual effort by 75% while increasing billing accuracy.
Replacing Spreadsheet Processes for Virgin Media
Virgin Media needed a tool to support cable laying projects for new homes and businesses. PhixFlow Limited replaced a spreadsheet solution with a secure, multi-user toolset available to end-users anywhere.
Low-Code order tracking for Tesco
At Tesco Direct, PhixFlow proved its versatility in supporting any business function. Used in areas as diverse as complete online order tracking; customer care decision support for order replacement; and test automation of the Tesco Direct website.
More data management resources
Improve data quality in your business
With more data being collected and analysed, the room for error is growing. With this analysis so heavily relied upon, errors can be extremely costly. Explore the most common data quality problems and how they can be resolved.
Replace spreadsheets and manual processes
Spreadsheets are often used when an organisation is unable to find an application tailored to their particular needs. Find out how to quickly replace spreadsheets and manual processes with fully functioning, secure, low-code applications.
Why data is essential for your business's post covid recovery
As the pandemic progresses business leaders have come to realise that data has become more essential than ever before and is necessary to determine and progress upon the path to recovery.