Quickly deliver new business applications and
accelerate your digital transformation

goals

.

Digital transformation has become a necessity for successful organisations, yet many are still struggling to get their plans off the ground. Discover how Low-Code will accelerate your digital transformation journey.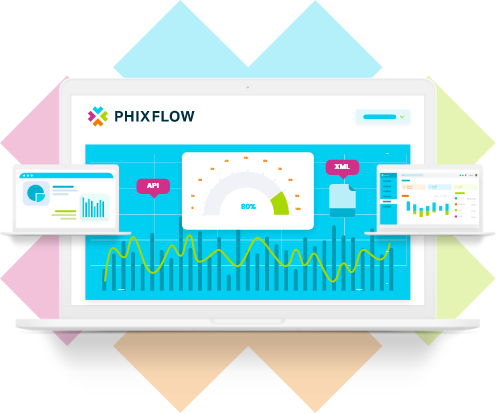 Discover the top digital transformation trends for 2021
.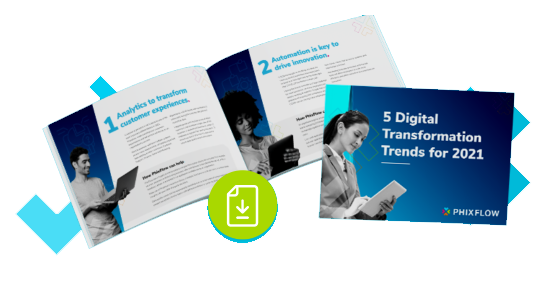 The benefits of adopting
Low-Code to support your digital transformation plans
.
Low-code development platforms are changing the way applications are built and delivered, ensuring digital transformation strategy objectives are met on-time and on budget.
Work faster.
Speed up development cycles for new applications by enabling you business users to develop applications.
Automated tasks.
Free up your employees time by automating manual tasks, leaving them able to concentrate on the tasks that matter most.
Enhanced decision making.
Improved data quality and greater visibility, across all business systems, enables you business to make better informed decisions.
Enable collaborative development
.
Many employees put up barriers to transformation initiatives as it brings along organisational change. This can cause uncertainty for employees, mainly driven by fear of losing their role or identity.
Utilising your business users, or citizen developers, to create applications using PhixFlow's Low-Code platform will bring your subject matter experts into application creation and eliminate resistance to changing business culture.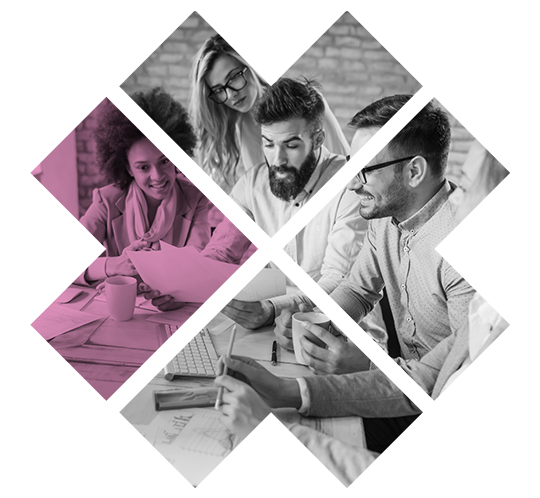 Speed up development cycles
.
Legacy systems, infrastructure and development cycles often prevent iterative changes to be made, leading to lengthy delays. Successful digital transformation strategies require these changes to be made at speed.
As your business grows, processes change and so can your applications and workflows. With PhixFlow's Low-Code platform iterative changes can be made quickly, speeding up development cycles and avoids incurring high development costs.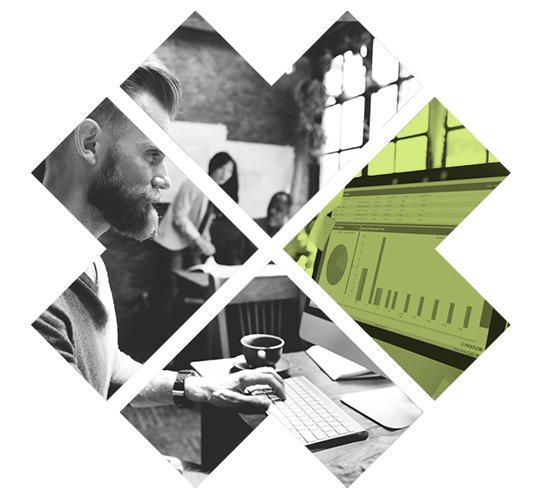 Data where and when
you need it
.
With your business data in multiple siloes, utilised by different departments, it can be difficult to analyse and gain an accurate picture along with a single source of the truth.
With PhixFlow you can connect to any data source or system, extract, analyse, enrich and correct data issues. All data can be made available in applications accessible from any device.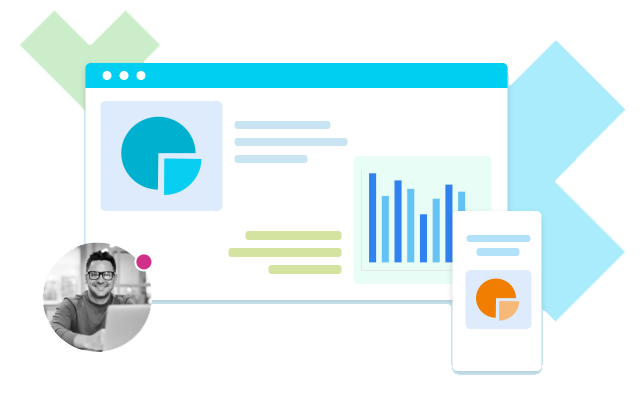 Digital transformation articles from our blog
.
5 Factors for success in Digital Transformation
With digital transformation becoming a must for companies who want to stay ahead in an increasingly competitive, fast paced market, how do businesses ensure theirs is a success?
Driving Digital Transformation with Low-Code
Businesses need to ensure that they can move quickly, adapting to changing circumstances and making sure that they are one-step ahead of the competition, which is why digital transformation is so important.
How to choose a Low-Code platform for your digital transformation
With many different low-code platforms available, it can be overwhelming. Knowing what to look for in a platform is key to ensuring you select the best platform to support your digital transformation objectives.