Low-Code applications for financial services and insurance companies
.
PhixFlow makes it easy to create innovative solutions that support operations, partners and customers in a unique, ever evolving business landscape.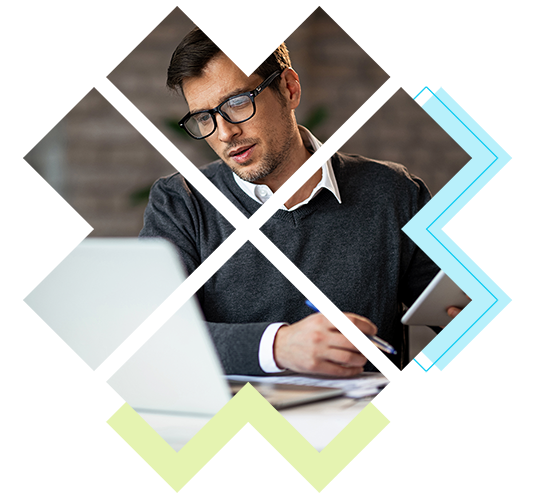 Addressing the challenges of the Financial Services and Insurance markets
.
Many financial and insurance companies have grown through merger and acquisition. They face the huge challenge of integrating many legacy systems. Generating an accurate, real time picture of all the services provided to a customer or, just as importantly, where additional services could be offered.
With regulatory compliance demanding accuracy and monitoring for fraudulent behaviour the pressures on companies is growing. Factor in the need to be able to accurately model the impact of pricing changes and newer, modular insurance offerings and the complexities of system enhancements are great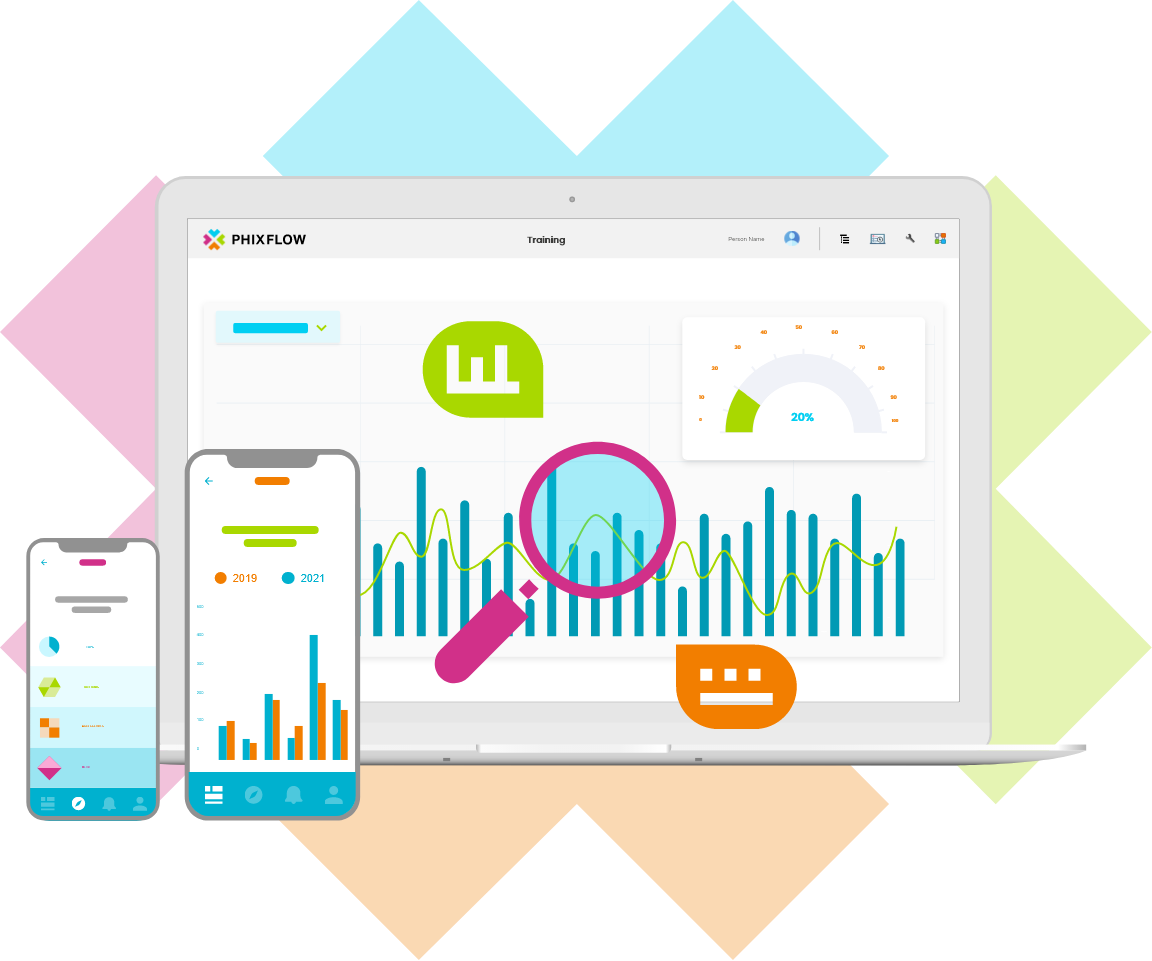 What can PhixFlow provide
?
PhixFlow provides a platform that will enable you to link multiple systems and create custom applications to replace spreadsheets and desktop databases using our drag and drop technology. Enable your customer care team with a full picture by linking your CRM, billing, brokers and online systems.
Create pricing model analysis applications
.
Calculate the impact policy configuration changes and policy charge changes will have, reduce costs, reduce processing and increase margins.
Integration with legacy systems
.
Link your legacy, remote and office systems. Integrate your company acquisitions and brokers to provide a seamless system.
Enhanced customer care applications
.
Link your CRM, policy, billing, brokers and online systems through a single interface to provide an integrated customer view.
Fraud management
.
Respond rapidly to new threats, analyse data for patterns of behaviour. Identify policies, customers and payment methods for risk and threat.
Mobile operations applications
.
Enable your remote offices, mobile staff and brokers with accurate, real time pricing and policies. Extend your central systems to your field team.
Through accurate data modelling and price re-rating calculate the impact of any pricing or packaging changes to the product lines offered. By building an accurate composite picture of a customer's behaviour to compare to industry standards and generating automatic warnings on patterns of activity that could indicate actions that need further investigation you can reduce and report on fraudulent activity.
See how our customers use PhixFlow...
Automating workflows to achieve complete accuracy for Lloyds Pharmacy
Lloyds Pharmacy needed to replace its process for checking tens of thousands of timesheets and invoices, to reduce costly human errors. We delivered a solution in just two months with stunning results, reducing manual effort by 75% while increasing billing accuracy.
Going Beyond Standard Bank Reconciliation
The Post Office reviewed bank reconciliation software but found nothing that matched their processes. PhixFlow was chosen because the bank and A/R feeds could just be configured, processing logic was graphically modelled and user screens were designed by their staff.
T-Mobile billing system migration
T-Mobile, one of the world's leading mobile communications companies, needed to migrate their wholesale billing system, due to be unsupported by the vendor, leaving the business exposed should any problems arise with the system.
You might also be interested in...
What is Shadow IT and why you should care about it?
All organizations, to some extent, have Shadow IT – spreadsheets, unsanctioned software, and workarounds. For many, these have become essential for day-to-day business operations but the risk they pose is huge.
Replace spreadsheets and manual processes
Spreadsheets are often used when an organisation is unable to find an application tailored to their particular needs. Find out how to quickly replace spreadsheets and manual processes with fully functioning, secure, low-code applications.
Low-Code: IT's new strategic asset in digital transformation
How can low-code platforms can help with the work burden and become IT's new strategic asset in achieving digital transformation objectives.