Take control of
shadow IT

and turn it into an advantage

.

PhixFlow makes it possible for the IT team and citizen developers to replace spreadsheets and other unsecured peripheral software with scalable, multi-user solutions, built within days or weeks, on a secure platform managed according to IT policies with centrally secured access to data.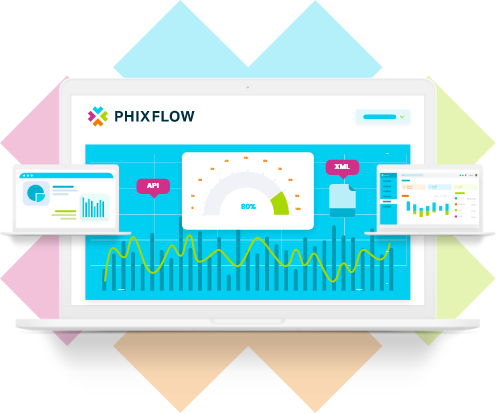 The benefits of collaborative development
.
Spreadsheets, unsanctioned software and workarounds are brought back within the policies of IT while allowing greater levels of freedom for business users to create the systems they need.
Fully compliant
.
Data management is IT compliant with full audit trails and backups.
One Platform
.
One platform to manage with consistent behaviour, eliminating risky spreadsheets.
Increased Collaboration
.
IT and business can work together to create applications exactly matching the business need.
Consolidate applications into a single supported platform
.
Tactical solutions and spreadsheets developed by individual teams, outside of IT's control presents many problems. Data leaks occur and data becomes isolated and insecure.  Risks increase with no consolidated view across systems, and knowledge of what data sits where resides in the hands of a few critical team members.
Replacing Shadow IT solutions with controlled PhixFlow applications can dramatically reduce the number of systems that IT have to support making it easy to ensure that all systems have the latest security patches and are managed to the same IT policies.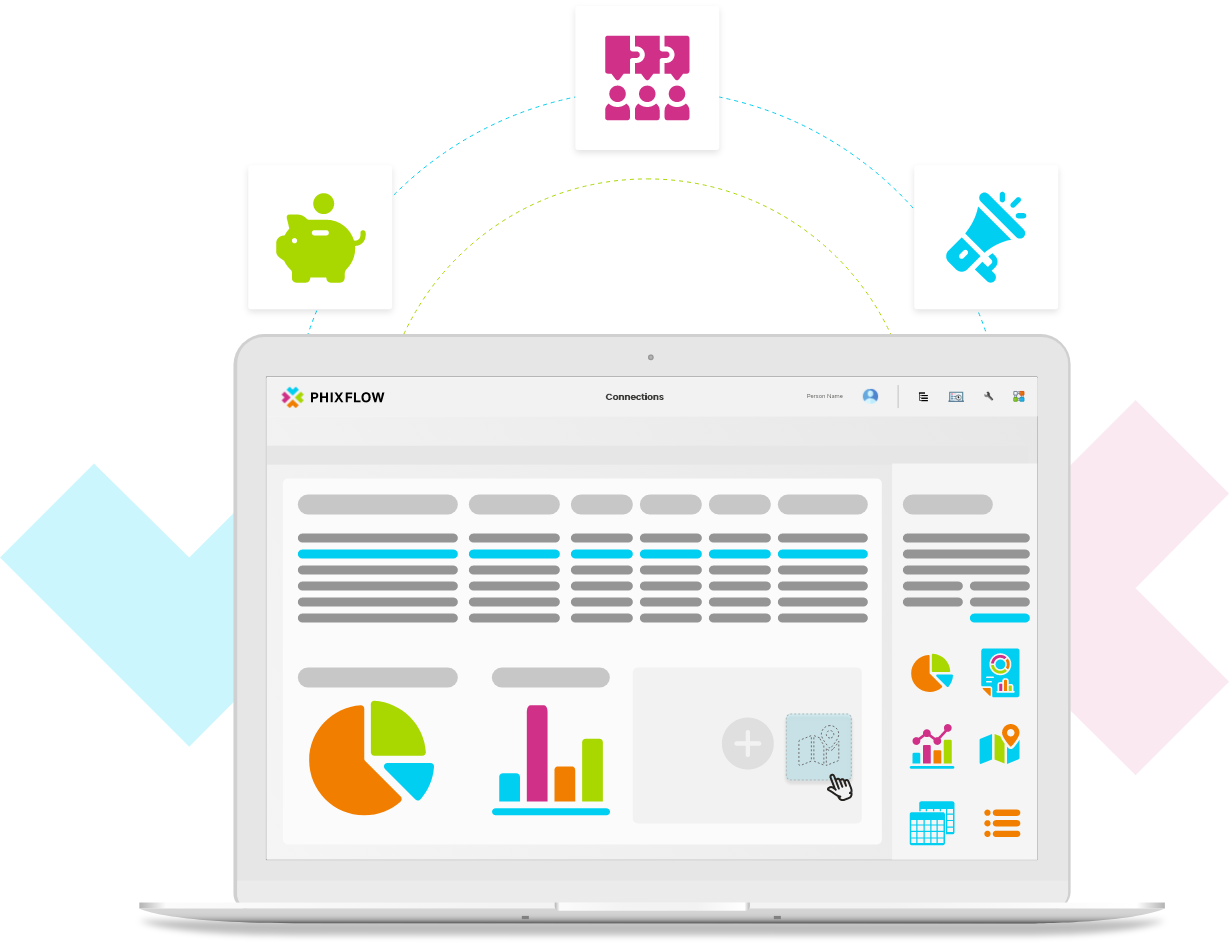 Speed up tactical application development
.
Business users are faced with changing demands and a need for new functionality, when IT cannot fulfil these quickly enough workarounds and unsupported software creeps in.
Bring business users and IT teams together to make best use of available skills, create applications within very short timescales that exactly match the business need and are easy to manage and update.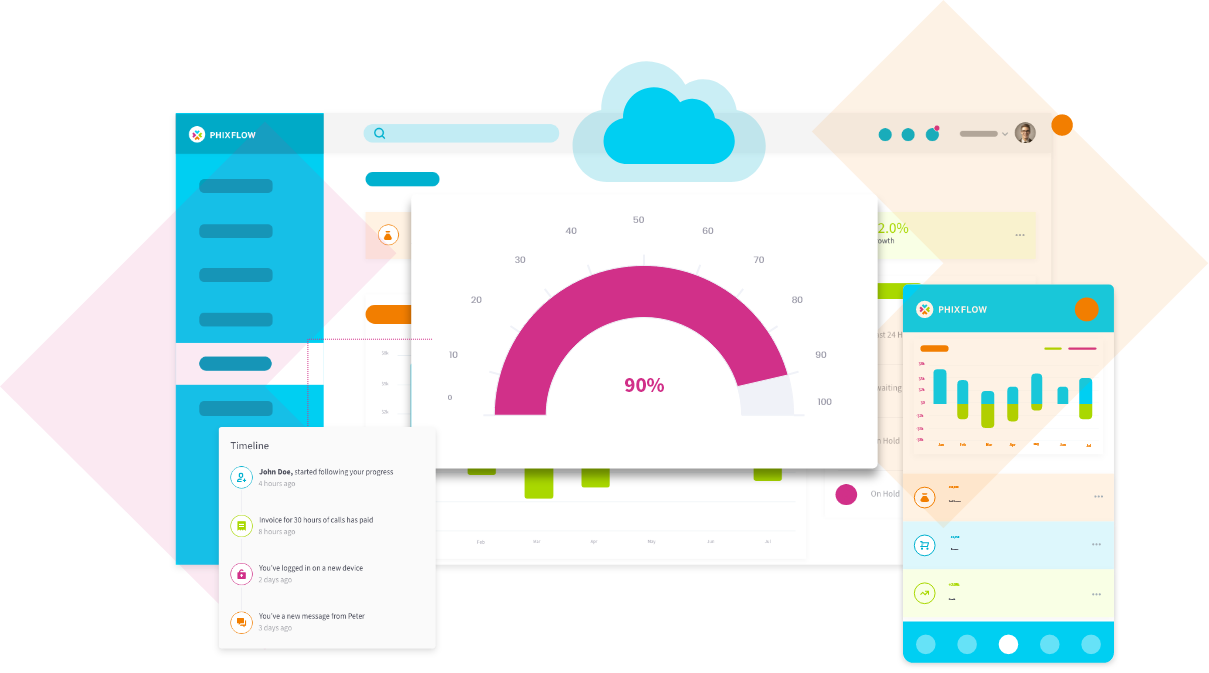 Access and control managed and maintained according to your IT policies
.
Solutions that sit outside of the main IT domain risk not being backed up, data updates and decisions are not recorded, data becomes duplicated across different tactical solutions and there is no ongoing reconciliation or quality management process.
With PhixFlow's integrated platform IT policies on data access, storage and security are quickly implemented and monitored for compliance with full audit trails on decisions.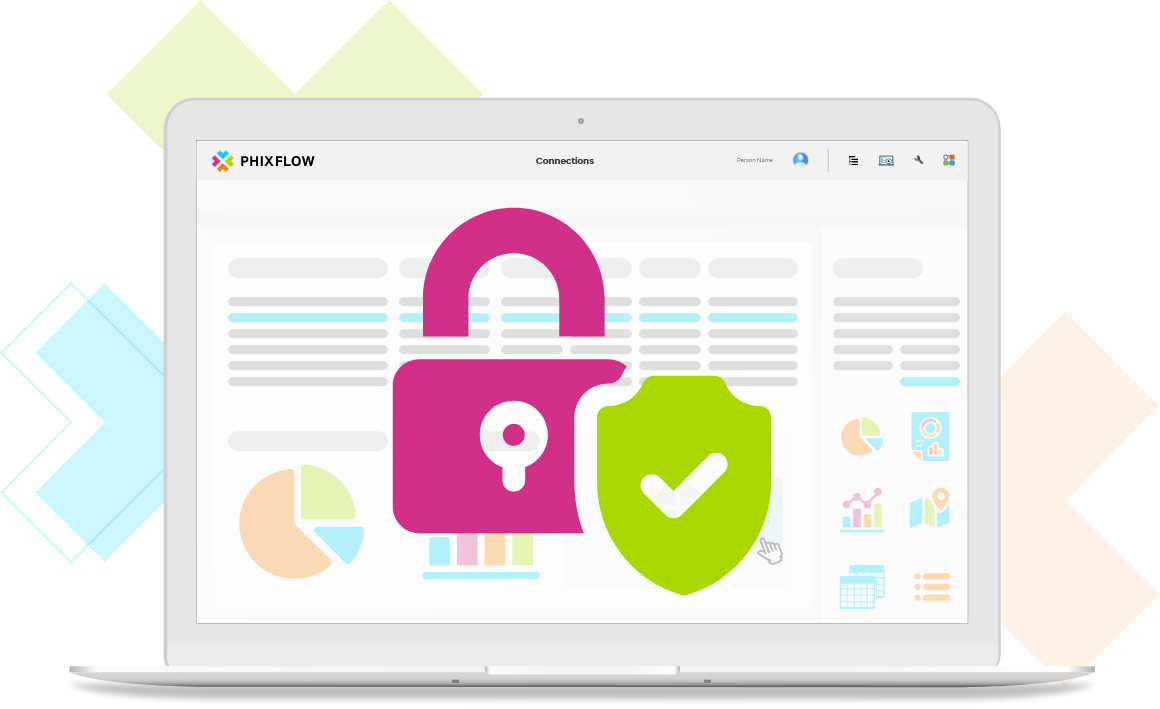 You might also be interested in...
What is Shadow IT and why you should care about it?
All organizations, to some extent, have Shadow IT – spreadsheets, unsanctioned software, and workarounds. For many, these have become essential for day-to-day business operations but the risk they pose is huge.
Replace spreadsheets and manual processes
Spreadsheets are often used when an organisation is unable to find an application tailored to their particular needs. Find out how to quickly replace spreadsheets and manual processes with fully functioning, secure, low-code applications.
Low-Code: IT's new strategic asset in digital transformation
How can low-code platforms can help with the work burden and become IT's new strategic asset in achieving digital transformation objectives.