Create enhanced applications for the retail sector, giving customer care teams the complete picture
.
Omnichannel sales and ever-demanding, tech-savvy customers mean our retail customers can never sit still. PhixFlow provides large customer care teams with an integrated processes that keep customer care front and centre at all times.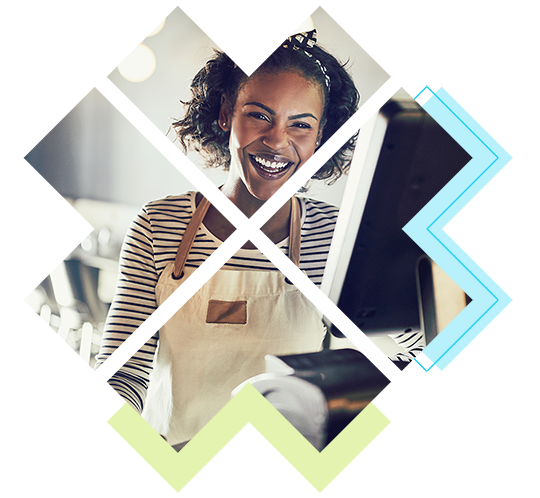 Solving the challenges faced in the retail market
.
The Retail market is seeing rapid evolution in many areas. Omnichannel sales and the growth of etailers are driving change across the board. Customers are expecting ever higher levels of customer service, rapid product delivery (collect, same day delivery as well as standard delivery options) and the best possible price.
Consumers are more tech savvy than ever before with many buying through mobile devices and researching purchases prior to ordering. Ensuring stock levels are accurate, prices are consistent across all channels, customer care is front and centre in all aspects of your business together with the need to link in legacy systems are just some of the challenges many organisations are facing.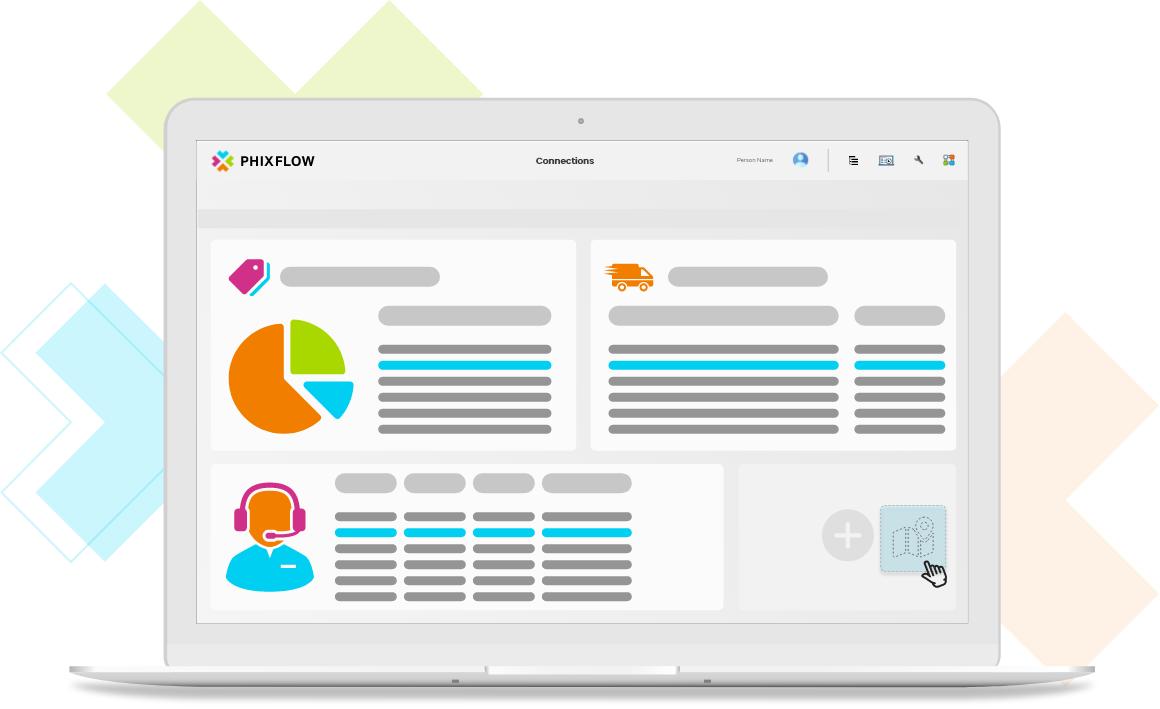 What can PhixFlow provide
?
PhixFlow provides a platform that will enable you to link multiple systems and create custom applications to replace spreadsheets and desktop databases using our drag and drop technology. Enable your customer care team with a full picture by linking your CRM, order management, logistics and returns systems, no longer will customers hear the words "just one minute while I check on another system".
Enhanced customer care applications
.
Link your CRM, ordering, billing, returns, online and instore systems through a single interface.
Integrate with logistics systems
.
Connect with, update and monitor your suppliers, delivery partners and stock systems.
Partner settlement monitoring applications
.
Validate settlements to ensure suppliers and partners are invoicing correctly. Ensure cancellations, returns and replacements are accurate.
Pricing and labelling consistency
.
Ensure your pricing and labelling is consistent across all sales channels. Model the impact of price changes.
Mobile operations applications
.
Enable your field team with logistics, pricing and stock information. Extend your central systems to your mobile workforce.
Reduce revenue leakage through the implementation of fraud analytics, prevent fraudulent activities and recover unbilled or incorrectly billed orders. Ensure there is an accurate delivery picture to improve customer satisfaction.
See how our customers use PhixFlow...
Low-Code order tracking for Tesco
At Tesco Direct, PhixFlow proved its versatility in supporting any business function. Used in areas as diverse as complete online order tracking; customer care decision support for order replacement; and test automation of the Tesco Direct website.
Automating workflows to achieve complete accuracy for Lloyds Pharmacy
Lloyds Pharmacy needed to replace its process for checking tens of thousands of timesheets and invoices, to reduce costly human errors. We delivered a solution in just two months with stunning results, reducing manual effort by 75% while increasing billing accuracy.
Contract management application for Centrica
PhixFlow replaced and automated a manual process to transfer contract information from Centrica's offer managment system through to their billing system. The configured application provided an ongoing 80% reduction in billing errors and a 40% FTE saving.
You might also be interested in...
What is Shadow IT and why you should care about it?
All organizations, to some extent, have Shadow IT – spreadsheets, unsanctioned software, and workarounds. For many, these have become essential for day-to-day business operations but the risk they pose is huge.
Replace spreadsheets and manual processes
Spreadsheets are often used when an organisation is unable to find an application tailored to their particular needs. Find out how to quickly replace spreadsheets and manual processes with fully functioning, secure, low-code applications.
Low-Code: IT's new strategic asset in digital transformation
How can low-code platforms can help with the work burden and become IT's new strategic asset in achieving digital transformation objectives.