Automate end-to-end processes with
Low-Code WorkFlows
.
PhixFlow WorkFlows are designed using drag and drop forms and dashboards which are linked with user-defined menus to trigger any workflow action.
Drag and drop simplicity
.
Using drag and drop screens you define your individual elements: forms, fields, menus, buttons, dashboards, grids, bar charts etc. and then link them all together with context sensitive menus which trigger your workflow actions.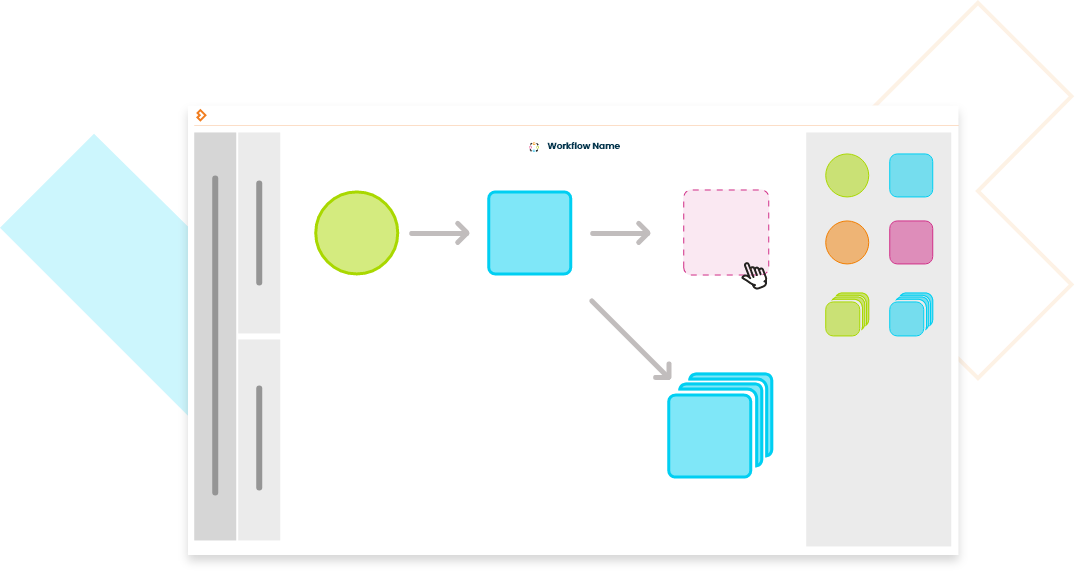 Control almost anything
!
Each WorkFlow action can be configured to drive multiple processes. Simple actions might just open another form (using currently selected data to drive behaviour), or open a dashboard showing multiple linked graphical displays of the data e.g. grids, bar charts, line charts, dials charts, pie charts or open a web page based on a calculated URL e.g. "show me our web page for this product".
More complex actions can be configured by linking options together e.g. to validate the user action, prompt the user for input then update or insert data.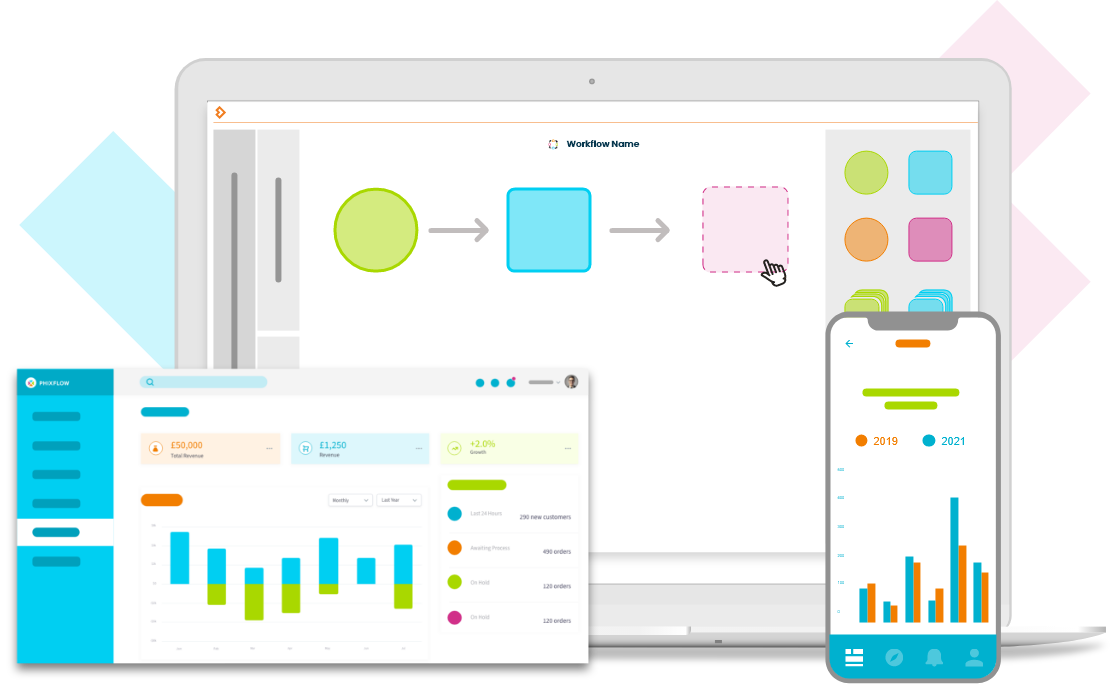 Linking workflows and data processing models
.
The real power of PhixFlow is revealed when workflows and the data processing models are linked together. A menu action option can trigger a data processing model to run, using the selected rows on the user screen as a set of driving parameters. This enables you to set up any kind of data processing to be initiated on a user request e.g. reading new data from your systems, triggering remote web services, performing simple (or complex calculations), refreshing displays within PhixFlow or even updating your other systems.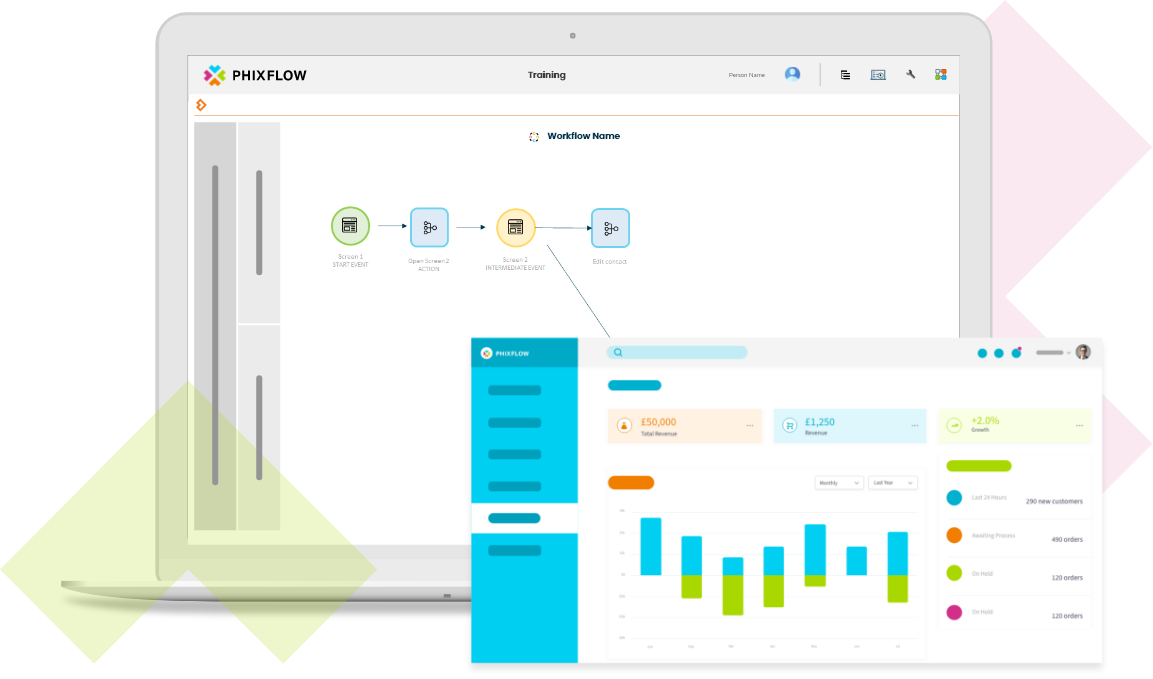 Auditing controls as standard
.
With multiple users collaborating on application development identifying what has changed is essential when something goes wrong. With PhixFlow all user actions are captured and stored helping you to identify the changes made and provide corrective action.
Auditing doesn't stop in design mode. Audit controls can be applied to ensure full visibility of changes made by users in the deployed applications too, ensuring compliance and data integrity.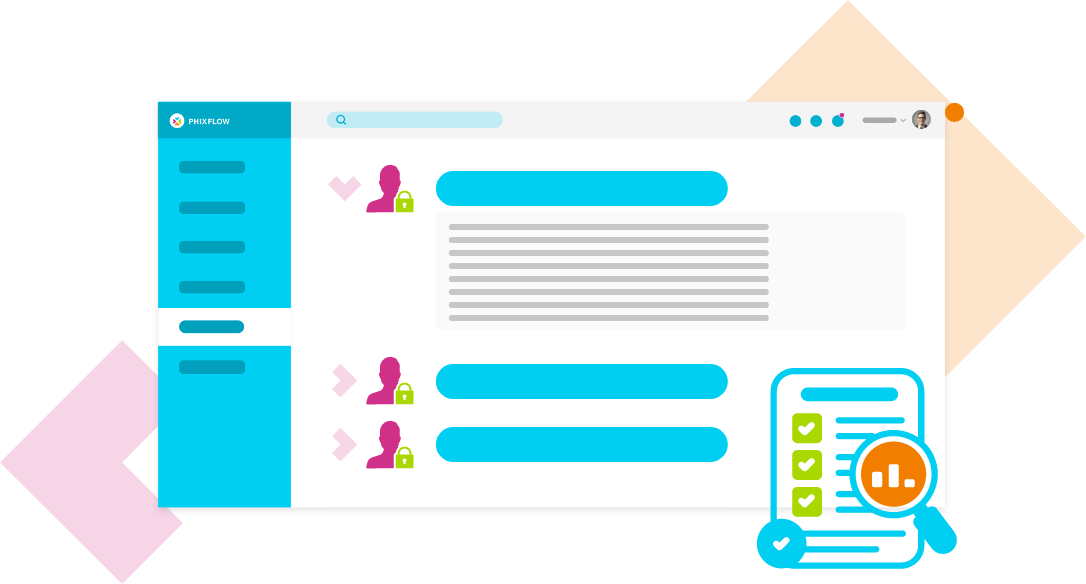 See what's trending
Speed up new application Development
How to rapidly develop and deploy new applications to meet with you organisation's digital transformation strategies using Low-Code.
5 Process Automation Application Examples
Business process automation is the ideal way to ensure that your business is not standing still, whilst also bringing a whole host of benefits, such as efficiency gains, increases in productivity and cost reductions.
5 Digital Transformation Trends for 2021
In this article we look at the key trends in digital transformation for the coming year and look at how Low-Code development platforms like PhixFlow can accelerate success.