Deliver streamlined Low-Code solutions for Telecommunications and media
.
PhixFlow makes it easy to create innovative solutions that support operations, partners and customers in a unique, ever evolving business landscape.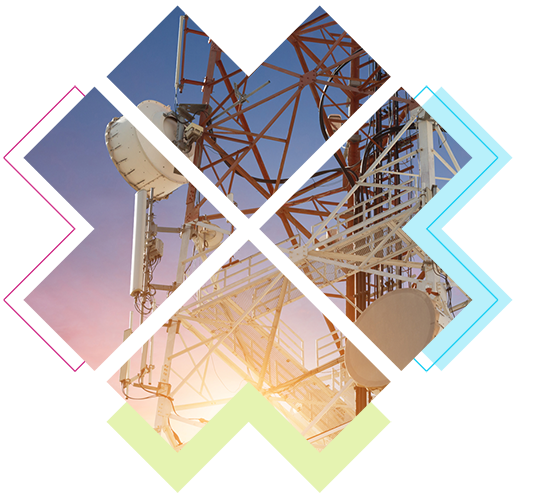 Meeting the challenges of the telecommunications market
.
The ability to be always connected is pervasive and a base expectation for many. Customers can switch providers with ease, which raises the challenge of providing the highest level of service and value. With a business based on millions upon millions of transactions per day the risk of error is ever present. Users rarely understand the complexity of the systems involved and expect it to "just work" and are not forgiving of failure or incorrect charges.
Factor in the challenge of integrating legacy systems and differing infrastructure and the reality of connectivity systems becomes readily apparent. Considering the volume of traffic and type of business it is no surprise fraud is a significant factor as is the need for regulatory compliance.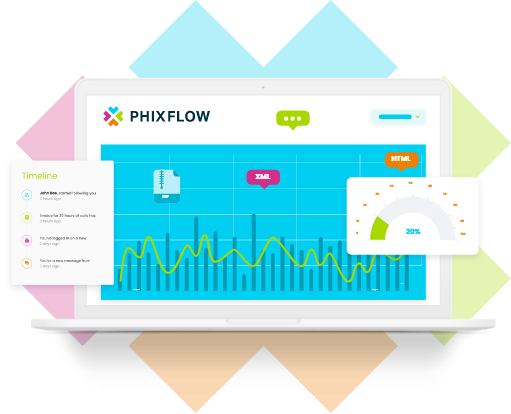 What can PhixFlow provide
?
PhixFlow provides a platform that will enable you to link multiple systems and create custom applications to replace spreadsheets and desktop databases using our drag and drop technology. Enable your customer care team with a full picture by linking your CRM, order management and logistics systems.
Revenue Assurance and Finance Automation
.
Reconcile billing, provisioning and switch configuration. Re-rerate calls to check bills. Process billions of interconnect events to find lost revenue.
Integration with legacy systems
.
Link your legacy, remote and office systems. Integrate your company acquisitions and brokers to provide a seamless system.
Fraud management
.
Monitor calls to identify unusual usage patterns and track user credit to help avoid unexpected bills. Handle all issues with integrated case management.
Complete view of the customer
.
Link your CRM, ordering, provisioning, billing and online systems through a single interface to provide an integrated customer view
Enhanced billing operations
.
Replace spreadsheets and MS Access databases with enterprise-grade applications configured on the PhixFlow platform in weeks.
Reduce revenue leakage through the implementation of fraud analytics, prevent fraudulent activities and recover unbilled or incorrectly billed orders. With the PhixFlow platform you can find and fix errors in very large data sources e.g. typically models might monitor volumes from 100 thousand records up to 200 million records in 1 hour.
Examples of Innovative Low-Code Solutions for Telecommunications
T-Mobile billing system migration
T-Mobile, one of the world's leading mobile communications companies, needed to migrate their wholesale billing system, due to be unsupported by the vendor, leaving the business exposed should any problems arise with the system.
Replacing Spreadsheet Processes for Virgin Media
Virgin Media needed a tool to support cable laying projects for new homes and businesses. PhixFlow Limited replaced a spreadsheet solution with a secure, multi-user toolset available to end-users anywhere.
Prepay Billing Platform Migration Reconciliation Solution
VIVA Bahrain (now Saudi Telecom) were in the process of migrating their prepay Service Control Platform (SCP) to a new Huawei Central Payment System (CPS) and needed to independently verify that the migration was correct.
You might also be interested in...
What is Shadow IT and why you should care about it?
All organizations, to some extent, have Shadow IT – spreadsheets, unsanctioned software, and workarounds. For many, these have become essential for day-to-day business operations but the risk they pose is huge.
Replace spreadsheets and manual processes
Spreadsheets are often used when an organisation is unable to find an application tailored to their particular needs. Find out how to quickly replace spreadsheets and manual processes with fully functioning, secure, low-code applications.
Low-Code: IT's new strategic asset in digital transformation
How can low-code platforms can help with the work burden and become IT's new strategic asset in achieving digital transformation objectives.