Create innovative applications that
maintain security

and

stay within budget

for Government and Public Services

.

Provide integrated, accurate information, maintain security and stay within heavily scrutinised budgets. Rapid analysis, deployment and re­use of existing capability through the PhixFlow platform makes this possible.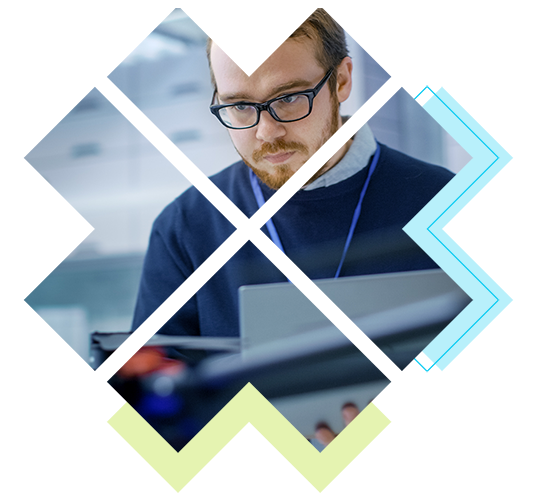 Solving the challenges faced when creating solutions for Government and Public Services
.
Linking legacy systems, providing integrated, accurate information while maintaining security is a major challenge when budgets are under scrutiny. Like commercial organisations there are ever increasing pressures to provide more services, within a shorter timeframe with reduced budgets. Being able to bring data in from multiple sources to provide new intelligence and a more accurate picture of an individual or group is a valuable capability.
With the increase in mobile working in the public sector the need to access corporate infrastructure in a secure and reliable way is a growing requirement. Integrating with a digital world and supporting an online population presents new challenges to a countries information transparency and data availability.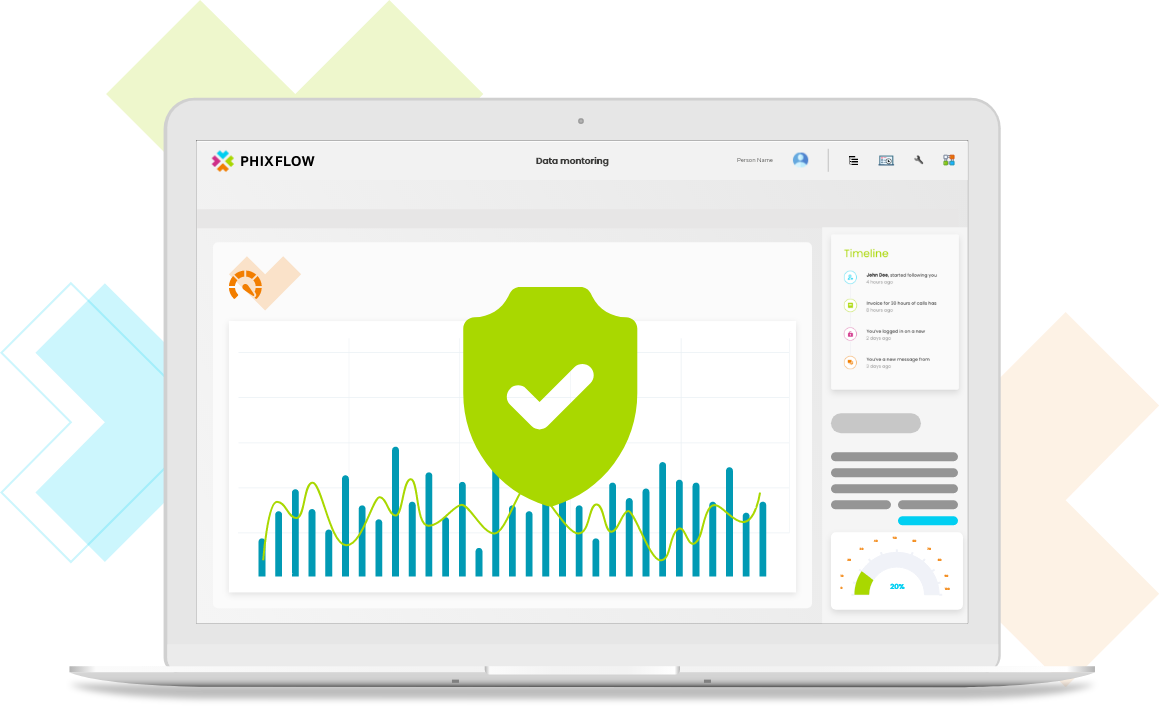 What can PhixFlow provide
?
PhixFlow provides a platform that will enable you to link multiple systems and create custom applications to replace spreadsheets and desktop databases using our drag and drop technology.
Integration with legacy systems
.
Breathe life into your legacy clinical systems with modern, integrated workflow screens configured within the PhixFlow platform.
Enhanced customer care applications
.
Link your customer, patient, authorisation and online systems through a single interface to provide an integrated customer view.
Fraud and security applications
.
Respond rapidly to new threats, analyse data for patterns of behaviour. Ensure information is only accessed by those who have the right permissions.
Mobile operations applications
.
Extend your central systems to your mobile workforce and enable your remote teams with customer, system and policy information.
By building an accurate composite picture of individuals and group behaviour it becomes possible to better identify fraudulent claims and possible threats. Re­using existing infrastructure, extending its capability through new linked services and connections to other systems will reduce capital expenditure.
See how our customers use PhixFlow...
Automating workflows to achieve complete accuracy for Lloyds Pharmacy
Lloyds Pharmacy needed to replace its process for checking tens of thousands of timesheets and invoices, to reduce costly human errors. We delivered a solution in just two months with stunning results, reducing manual effort by 75% while increasing billing accuracy.
Going Beyond Standard Bank Reconciliation
The Post Office reviewed bank reconciliation software but found nothing that matched their processes. PhixFlow was chosen because the bank and A/R feeds could just be configured, processing logic was graphically modelled and user screens were designed by their staff.
Contract management application for Centrica
PhixFlow replaced and automated a manual process to transfer contract information from Centrica's offer managment system through to their billing system. The configured application provided an ongoing 80% reduction in billing errors and a 40% FTE saving.
You might also be interested in...
What is Shadow IT and why you should care about it?
All organizations, to some extent, have Shadow IT – spreadsheets, unsanctioned software, and workarounds. For many, these have become essential for day-to-day business operations but the risk they pose is huge.
Replace spreadsheets and manual processes
Spreadsheets are often used when an organisation is unable to find an application tailored to their particular needs. Find out how to quickly replace spreadsheets and manual processes with fully functioning, secure, low-code applications.
Low-Code: IT's new strategic asset in digital transformation
How can low-code platforms can help with the work burden and become IT's new strategic asset in achieving digital transformation objectives.