PhixFlow's updates, insights and stories to help your business grow
.
Create powerful and beautiful applications that improve business processes.
New Technical Author joins PhixFlow
PhixFlow customer experiences to get a new boost with the appointment of a new Technical Author.
5 common business process automation mistakes
Business process automation has many operational benefits when approached correctly. Discover the top 5 mistakes to avoid.
PhixFlow new starters July 2022
Two new starters join the PhixFlow team as we accelerate our growth plans.
eBook download: 6 Data Migration trends for 2021
.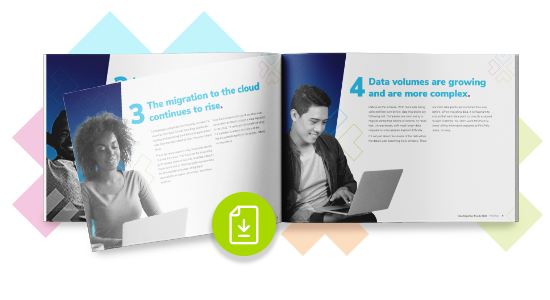 6 data migration trends 2021
The importance of data quality in your business
Achieve better data quality throughout your organisation and increase the effectiveness of your business decision-making.
New Product Architect appointment
The PhixFlow team goes from strength to strength with the appointment of a new Product Architect.
Top tips for data migration success
We've put together our top tips to help you deliver your migration project successfully
Data Migration Series: The importance of reconciliation during data migration
Using Low-Code applications to reconcile your data migration project increases your chances of a successful outcome.
Data Migration Series: Low-Code – More than ETL!
ETL tools offer a way of getting your data out of a source system and into your target system, however, using Low-Code platforms offers you an all-in-one solution for all of your data migration needs.
Data Migration Series: How to approach a data migration?
Most data migrations can be pigeonholed into one of the two following categories. Those which take a 'big-bang approach, and those that take a phased approach. How do decide on the right one?
Predictive analytics to provide your sales team with high converting customer data
How to create a data-driven approach to sales and customer retention with Low-Code and see results fast.
Featured Articles
Data migration process checklist
Get your data migration project off to a great start with our tried and tested data migration checklist.
What lessons can 2020 teach us about digital transformation?
It's clear that 2020 has taught the business world a lot about digital transformation, so what are the main takeaways from the year?
5 Factors for success in Digital Transformation
With digital transformation becoming a must for companies who want to stay ahead in an increasingly competitive, fast paced market, how do businesses ensure theirs is a success?