PhixFlow's updates, insights and stories to help your business grow
.
Create powerful and beautiful applications that improve business processes.
The Power of Collaboration: The Rise of Fusion Teams
Explore why Fusion Teams or on the rise and how low-code application development is the ideal too for these teams to solve complex business challenges.
Overcome Resource Constraints with Low-Code
Explore how low-code application development can help businesses overcome resource constraints and bridge the gap between application needs and available resources.
The Power of Collaboration: Unleashing the Potential of Low-Code
In the digital age, low-code application development emerges as a catalyst for collaboration, enabling seamless teamwork and fostering innovation.
eBook download: 6 Data Migration trends for 2021
.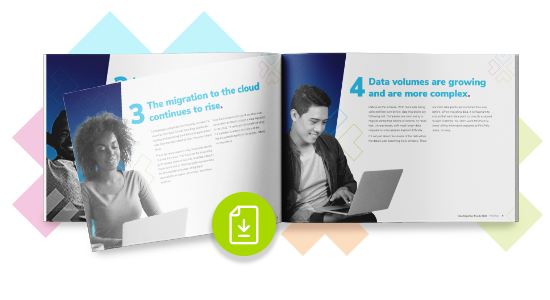 6 data migration trends 2021
Low-Code: The Key to Effortless Business System Integration
Integrating different systems is a complex and time-consuming task. It often requires significant technical expertise and can be costly to implement and maintain. Are low-code platforms an easier alternative?
Business Process Automation with Low-Code: Streamline Your Business for Success
Business process automation with low-code is an effective way to streamline your business processes and improve efficiency. Learn how low-code can help automate your business processes and take your business to the next level.
Low-Code Data Management: Streamline Your Business Processes and Boost Productivity
With the emergence of low-code platforms, businesses can now streamline their data management processes, reduce development costs, and improve their time-to-market.
New Frontend Developer joins PhixFlow
PhixFlow welcomes a new Frontend Developer to the growing team in Poland.
5 Tips for Improving Data Quality with Low-Code Solutions
Low-code platforms have risen in popularity in recent years. Many have the ability to connect and analyse data from multiple sources, and are becoming the go to tool for managing data quality.
What's new in PhixFlow 9
More powerful. Greater Flexibility. Enhanced usability. Welcome to PhixFlow 9, the all-in-one Low-Code workflow and app creation platform.
New partnership announcement: PhixFlow & WTG
PhixFlow and WTG team up to deliver increased value to customers.
Featured Articles
Data migration process checklist
Get your data migration project off to a great start with our tried and tested data migration checklist.
What lessons can 2020 teach us about digital transformation?
It's clear that 2020 has taught the business world a lot about digital transformation, so what are the main takeaways from the year?
5 Factors for success in Digital Transformation
With digital transformation becoming a must for companies who want to stay ahead in an increasingly competitive, fast paced market, how do businesses ensure theirs is a success?