Staying on top of evolving fraudulent activity with
fraud management

apps built using Low-Code

.

Fraudulent activity is always evolving. You need tools which are capable of changing even faster.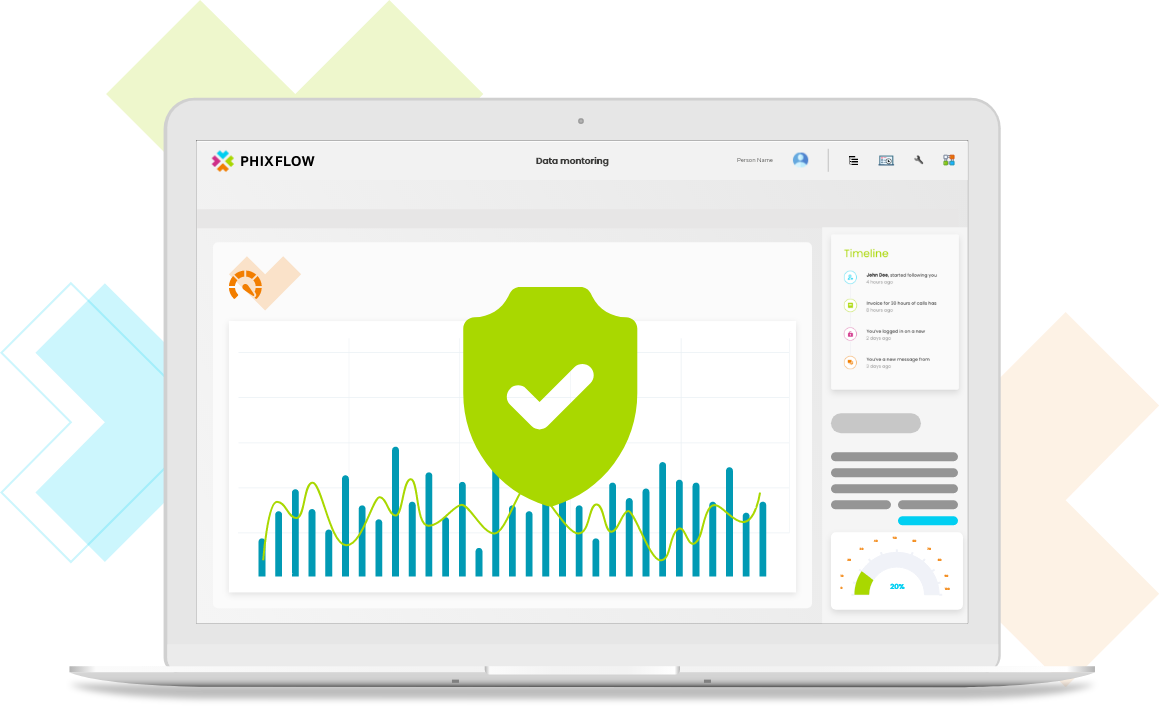 Benefits of using PhixFlow for fraud management
.
PhixFlow provides you with a new way to detect and manage fraud, whatever industry sector you're in.
Future-proof fraud monitoring
.
Instead of fixed solutions which can only monitor specific fraud types, using PhixFlow each type of fraud is detected by configuring a new analytics model (or extending an existing model).
Flexibility to analyse data from any source
.
PhixFlow fraud monitoring models can read data from any of your data sources without the need for customised integration programming.
Handle large volumes of data
.
PhixFlow's massive scalability and ability to handle data means that any large scale analytics of your data can be processed to detect fraud.
Enhanced case management
.
Identifying suspected cases of fraud is only half of the solution. Configurable PhixFlow forms, workflows, menus and dashboards enable an integrated case management process to be put in place to handle the investigation of each fraud instance, gathering of evidence against each case and sharing the work between team members, all with management reporting on overall status, trends etc.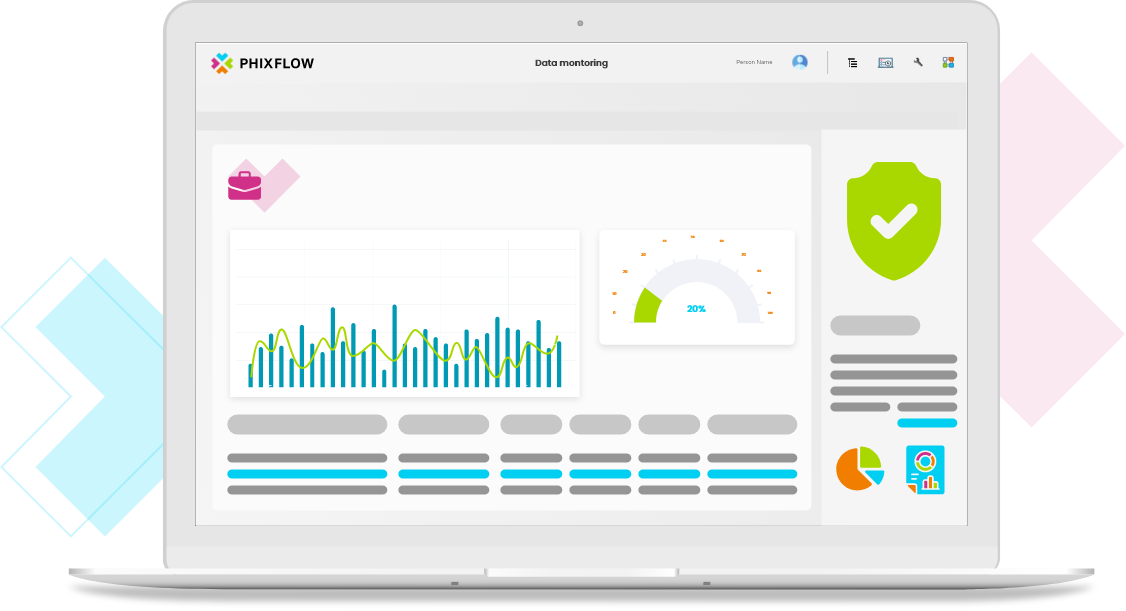 latest articles from the PhixFlow blog
.
5 Digital Transformation Trends for 2021
In this article we look at the key trends in digital transformation for the coming year and look at how Low-Code development platforms like PhixFlow can accelerate success.
5 Factors for success in Digital Transformation
With digital transformation becoming a must for companies who want to stay ahead in an increasingly competitive, fast paced market, how do businesses ensure theirs is a success?
5 Process Automation Application Examples
Business process automation is the ideal way to ensure that your business is not standing still, whilst also bringing a whole host of benefits, such as efficiency gains, increases in productivity and cost reductions.