Enable your team to work faster and more efficiently with
Low-Code process automation
.
Create business workflows and user applications on an IT supported platform, automating manual tasks to free up people. The result? Happier customers, brighter teams and faster growth.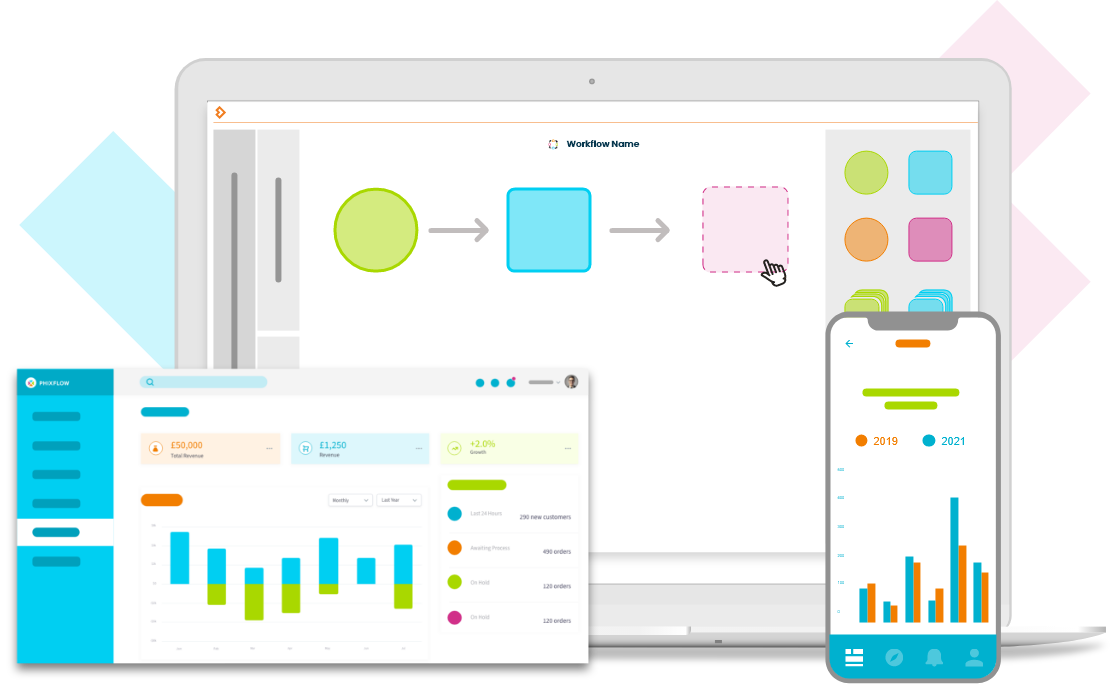 Discover the benefits of Low-Code Process Automation
.
Business productivity is increased through the rapid delivery of Applications matching the exact business need. Process Automation, with consistent workflows underpinned by managed permissions and full audit trails, deliver cost savings and consistent behaviour.
Work faster.
Processes completed faster, with greater accuracy, every time.
Free-up resources.
Resources freed from repetitive manual tasks to work on adding value to your business.
Increased business agility.
Execute business decisions seamlessly to meet changing business demands.
Automate everything that can be automated
.
Far too often team members are having to manually drive workflows and investigate failures just to ensure business-critical systems are running.
Automatically find and fix data issues to free up your teams to focus on real, value-added work. Build consistency and performance into the heart of your operation.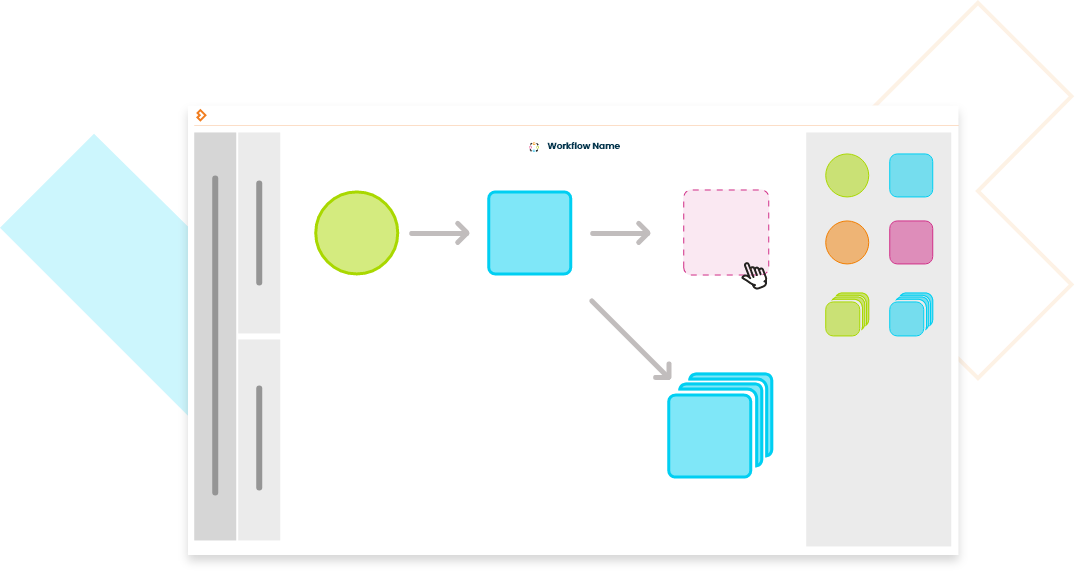 Rapid development of new applications
.
Solve the problem of rapidly changing business requirements not being fulfilled due to conflicting demands for IT resources and the lack of an integrated solution with Low-Code.
Low-code development enables your business users, or Citizen Developers, to take control of their own solution and create applications in days or weeks, confident it will meet IT guidelines and policies.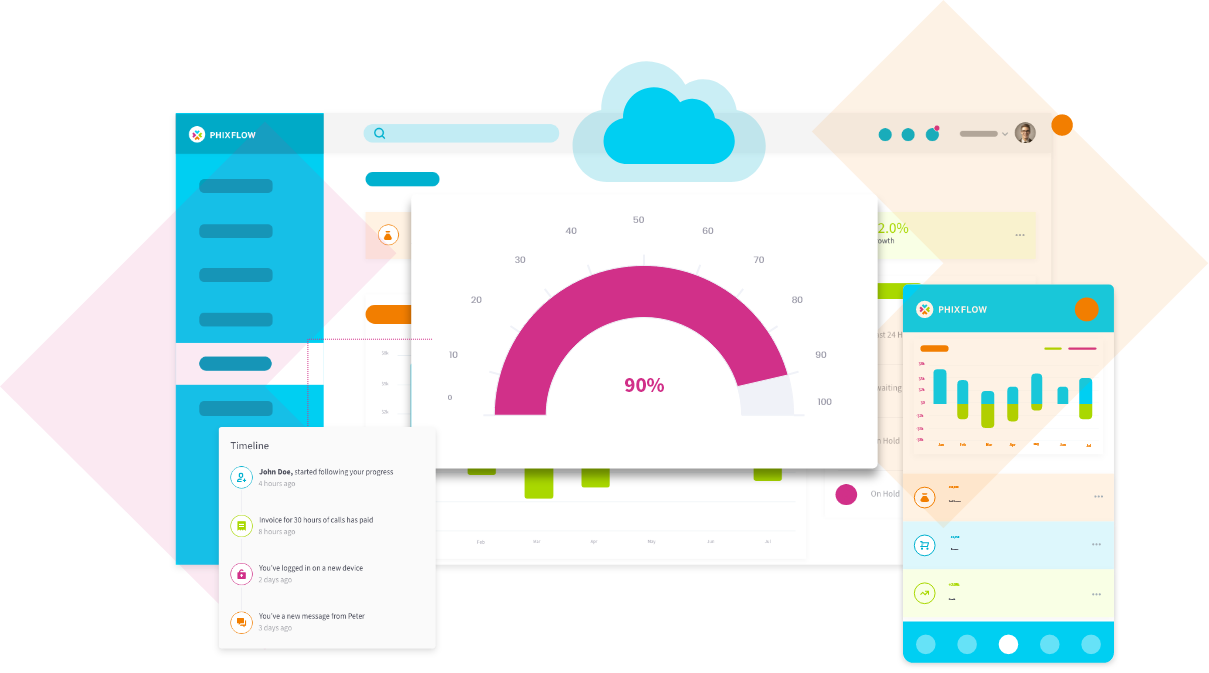 Constant monitoring of your data and automatic fixes
.
Once data has moved outside of the IT domain it is not backed up, changes are not audited and it may end up in non-secure applications, like spreadsheets, risking data loss.
All data is secure and controlled via data access policies, backed up according to IT guidelines with a full audit record of changes. Data quality issues are monitored and can either be automatically fixed or flagged for investigation.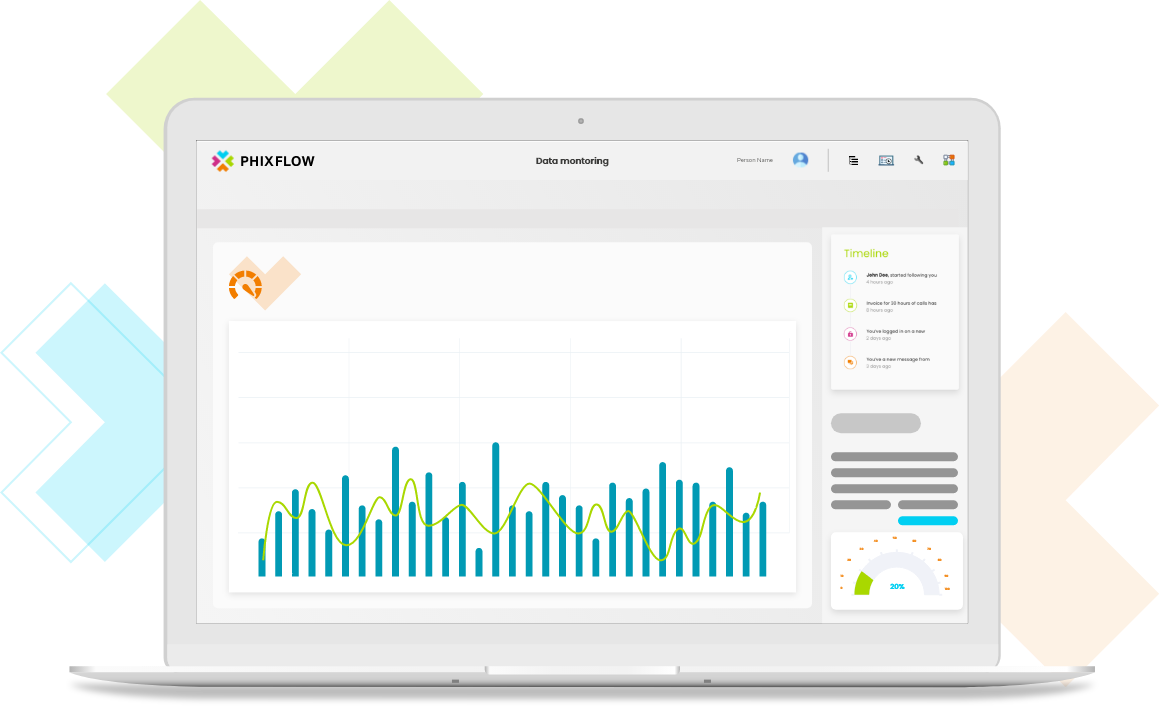 You might also be interested in...
5 Process Automation Application Examples
Business process automation is the ideal way to ensure that your business is not standing still, whilst also bringing a whole host of benefits, such as efficiency gains, increases in productivity and cost reductions.
Why automation is vital for the future of business
In this article we will look at what process automation means, what types of automation solutions are available, the benefits of adopting automation and why it is so important for the future of all businesses.
What is business process automation, and why your business needs it?
In this article we will explore how Low-Code applications can be created that enhance RPA processes across an entire organisation, dealing with more complex business processes, and thus becoming Business Process Automation.