Ready to get started with PhixFlow?
Choose a tier to suit your requirements.
Free Trial
Experience the power of the PhixFlow platform, free for 30 days
Solution
Build your first Apps and automate your teams and processes
Team
Automate your teams and departments, and enable your fusion teams
Enterprise
Enterprise solution for managing all of your data and business process automation
Drag & drop screen designer
Entity Relationship Designer
Maximum Configuration Licences
PhixFlow SaaS Cloud or Standalone download
PhixFlow SaaS Cloud, Private Cloud or On-premise
Dedicated Support Contact
Extended
Mon – Fri 8-6 (GMT)
Extended
Mon – Fri 8-6 (GMT)
Frequently asked questions
.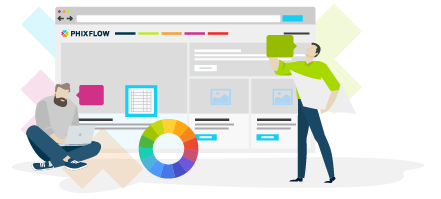 Request PhixFlow pricing
.
The PhixFlow low-code platform is a comprehensive solution to streamline your workflows and increase efficiency. Quickly build and deploy custom applications without requiring extensive coding skills or IT support.
Our flexible pricing options allow you to choose a plan that aligns with your budget and specific needs.
Learn more about PhixFlow and our pricing options by completing the form and a member of the PhixFlow Team will be in touch to discuss your requirements.