Predictive analytics to provide your sales team with high converting customer data
How to create predictive analytics app and drive a data-driven approach to sales and customer retention with Low-Code and see results fast.
Traditionally, sales has been a dark art. Sales reps have relied on intuition to find the next deal, and accounts more likely to convert. This approach works; however, it takes time for a sales rep to research the customers problems and have multiple conversations to determine whether they are an ideal customer.
Today, businesses need to make decisions fast, and this approach doesn't lend itself to being a particularly agile solution to growing sales or retaining customers. Lots of time and money spent on wasted calls.
Any business with large volumes of customers already has the ingredients to increase sales at their disposal, but most are not utilising it.
So, what is this secret ingredient? Data.
Customer Sales Data
Locked away in your CRM systems is a wealth of information on your customers just sitting there waiting to be utilised properly. Average sales value, contract lengths, contract end dates, customer demographics, support calls. It's all in there.
The difficulty is knowing where and how to access the data. Ask your sales team if they know how to access and analyse the data and I'm sure that most of them will say that they don't know how to.
Before we get on how to access and analyse the data, we should first look at how to approach the transition to a data-driven approach to sales.
How to become a data-driven sales organisation
The first, and arguably the most important step is to consider your business objectives. This step isn't about the data or how to access it. This is what you want your sales function to achieve.
Example: We want to retain more existing customers at the end of their contracts.
Once you have your list of sales objectives you need to look at the metrics that you have recorded in your system that will help you to identify the customers or prospects that are more likely to convert.
When identifying the data points its useful to have a list of questions that need you need answers to.
Example: How many customers leave at the end of their contract? How many customers that have used customer support re-contract? Are online customers more likely to churn?
Now you have a list of objectives, a list of questions and you know what data is required it's on to the how. How do you extract the data that matters?
Accessing your data goldmine
Now to the difficult part. Accessing your data to analyse it.
Most CRM systems will have the ability to mark records for export. That's great, but it will need a spreadsheet wizard to create a solution that can filter the data. This method will also rely on a manual process to select the records that you wish to export, which is time-consuming and prone to failure. Spreadsheets also have their limitations especially when it comes to volumes of data. Remember the fiasco with missing Covid data during the recent pandemic? Read more in our article here.
So, what's the alternative?
Building a predictive analytics sales tool
One alternative would be to utilise a Low-Code platform to create a bespoke app to connect into your systems and automatically analyse the data. This app will distribute lists and tasks to the sales team and track the success of the selection criteria against sales.
There are many advantages to using a Low-Code application, over trying to manually create spreadsheets or dashboards in your CRM.
The first is the ability to integrate data from multiple sources, not just your CRM data. The more complete you can make the data on your customer the better.
Secondly, implementing a Low-Code application is much faster than traditional development methods. Whether you choose to outsource, or you want to build the solution in-house, Low-code utilises drag and drop functionality to make system connections, create automated workflows and build screens.
Enter PhixFlow (and our data superheroes!)
So how might a solution look like. Let's take a look at a real-world example of a data-driven sales approach.
In the telecommunications industry, there is a high turnover of customers at the end of a contract, as most customers will shop around. Add in the complexity of Ofcom regulations which require the provider to communicate with the customer that their contract is coming to an end and what the cost implications are if they do nothing, and you have a recipe for customer churn.
Our customer, a fibre broadband provider in the UK, needed to improve outbound sales efficiency and customer retention rates. To do this, the sales team needed a list of customers who had a high propensity to churn at the end of the contract, but would be more likely to re-contract with a proactive approach prior to the contract expiry.
Download

our free guide and unlock the potential from your data
Data Potential Download
Form to pass details to Force 24 and re-direct to the Landing Page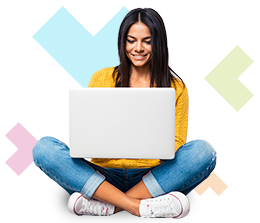 Predictive analytics
Using the PhixFlow Low-Code platform, a predictive analytics application was created. Data was extracted from their CRM, billing platform and customer support system. This new consolidated dataset provided the basis for a comprehensive view of each customer.
Next, an analysis model was built to grade a customer's end of contract churn likelihood. Monthly tariff, age, number of previous contracts, products purchased and acquisition channel were all taken into consideration. Each customer was scored and a report created to show those with contracts expiring in the next two months and are most likely to leave. This information was overlaid with analysis of how likely a customer was to call retentions at the end of their contract. Customers who were likely to leave, but unlikely to call retentions themselves, could be targeted by an outbound team to intervene before a customer was presented with an end of contract notification.
This list of customers was then loaded into the CRM and tasks allocated to contact those customers.
The results. Customer retention increased and a happier, more efficient, sales team.
Grow your business with a data-driven predictive analytics application.
No one likes to waste time, money or resources and relying on long sales cycles. Endless phone calls and sales intuition will do just that. Utilising data is your new secret superpower (no special outfits required!) and made possible with Low-Code.
Get started with a demo of PhixFlow and discover how become a data-driven sales organisation.