Reduce customer churn in your business
In this article we will examine customer churn and look at ways that you proactively focus your efforts on keeping the customers that matter most.
No business likes losing customers, and without customers you don't have a business. Providing great customer experience is one way to ensure that your customers stay loyal, and become advocates, promoting your products or services to people they talk to. You may also have customers who are considering alternative products and services from other vendors, so how do you identify and keep those customers on board?
In this article we will examine customer churn and look at ways that you proactively focus your efforts on keeping the customers that matter most.
What is customer churn?
Customer churn, also referred to as customer attrition, is simply when customers or subscribers stop doing business with a company or service. Successful businesses will constantly monitor customer churn, as it is much easier to keep an existing customer than it is to find and sell to a new customer. All businesses strive for customer loyalty, as a happy customer has the potential to bring more customers to your door, through word-of-mouth marketing, but they are also more likely to spend more with you.
As customers, we've probably all experienced examples of companies trying to ensure our continued custom. Take for example, a well-known television subscription company that does its utmost to keep you as a customer through loyalty programmes, marketing and, as a last resort, will even put you through to a customer retentions team who will offer you large discounts when you are trying to cancel your contract.
So, how do you identify when a customer is about to leave and what actions can you take to prevent them from leaving?
Download

our free guide and unlock the potential from your data
Data Potential Download
Form to pass details to Force 24 and re-direct to the Landing Page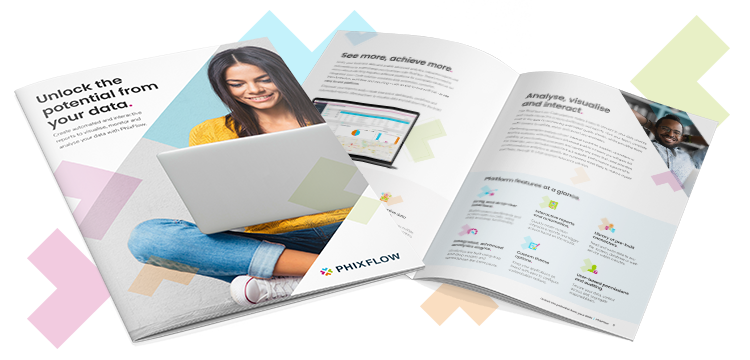 How to measure customer churn
The simplest way to measure customer churn is as a percentage. This percentage is called your churn rate and is calculated by measuring the number of customers that have stopped using your products or services over a given time.
For example, if you start your year with 5,000 customers and you end the year with 4,900 customers, you will have a churn rate of 2%. This means that 2% of your customers stopped using your product or service.
You don't just have to use the number of customers lost, you can also use other metrics such as the value of recurring business lost or the percentage of recurring value lost. Whichever metric you chose, it is imperative that you monitor customer churn to reduce the financial impact that it can have on your business.
The impact of customer churn
Customers come and go, that's only natural right? Whilst that is true, it is important to understand why they are leaving and what impact that is having on your sales revenue. Afterall, it is usually far more expensive to acquire new customers than it is to retain existing customers.
For example, let's say that you have 10,000 customers with an annual revenue per customer of £240 and an annual churn rate of 3%. During the year you will also experience a 5% growth in customers. This will give you a turnover of £12.5m over 5 years, which is pretty good. However, by identifying the customers that are more likely to leave and proactively ensuring that they remain a customer, you reduce your annual churn figure to just 1% your five-year total becomes £13m. That's half a million pounds gained simply by analysing and identifying which customers to focus your efforts on.
How to reduce customer churn with PhixFlow
PhixFlow's low-code application development platform enables you to connect data from multiple sources to build an application which allows you to better understand your customer interactions and behaviours. This data will the help you to identify which customers may need more attention, or which customers are more likely to make further purchases.
For example, you could build a customer churn analysis application that links together your customer support system with your customer sales data. This would then be able to identify whether customers are more likely to leave if they have had multiple touch points with your support team, perhaps as a result of problems with the product or service you provide. This will allow you to focus on resolving those customer problems as a priority to ensure that they receive a resolution faster than they expected.
The availability of the data in a single application will also help you to run analysis, which can be used to create a churn prediction model that takes into account spending and usage patterns of the lifetime of a customer. With these patterns identified, along with your customers segmented by risk factor, you will be able to tailor the actions required to keep a customer or identify those which are more likely to be responsive to upselling.
Start you customer churn analysis with PhixFlow
For more information on how to leverage PhixFlow's detailed analytics please contact us for a demo.