The Post Office increased their payment reconciliation accuracy
.
PhixFlow replaced a very lengthy manual process using spreadsheets which was prone to error. There was no off the shelf product that could manage the complexity of the checks and the diversity of payment channels and workflows required.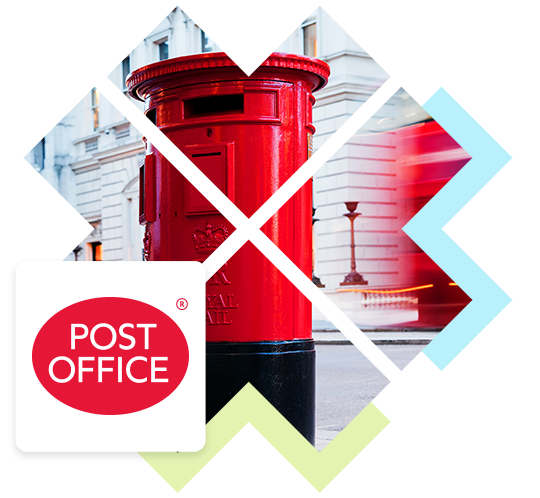 Bank account and general ledger reconciliation
.
The Post Office needed to replace the process of checking hundreds of thousands of received payments between their bank accounts and their general ledger. We delivered a solution in just six weeks using one consultant with amazing results.
6
Full solution deployed in just 6 weeks
1
Delivered with just one consultant
Reduction in manual effort
.
Leading to a reduction in team size required.
Reduction of unallocated payments
.
Unallocated payments halved.
Faster reconciliation
.
Reconciliation completed in hours instead of days.
Initial project goals
.
Working with the Post Office and Fujitsu we carried out a full analysis of the workflow, efficiency improvements, workflow gaps and risks. The initial goals of the project were:
Increase the payment reconciliation accuracy
Reduce the amount of manual processing
Increase the speed of reconciliation to allow for a quicker process update
Improve the customer service process through more accurate accounting
Provide a full activity audit trail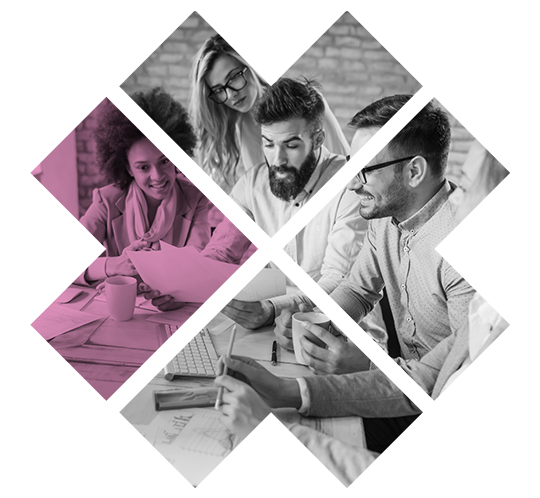 Configured Application
.
Working in partnership with the internal Post Office and Fujitsu teams, PhixFlow configured an application using PhixFlow's drag and drop screen, form, menu, charting and workflow technology together with PhixFlow's low-code rules and integration engine.
The Post Office receives payments from its customers through multiple channels and accounts. Payments can be in the form of cheque or cash paid at the counter, cheques posted in or through direct debits, bank transfers, etc. Received payments go into multiple bank accounts creating a complex matrix of payment receipts.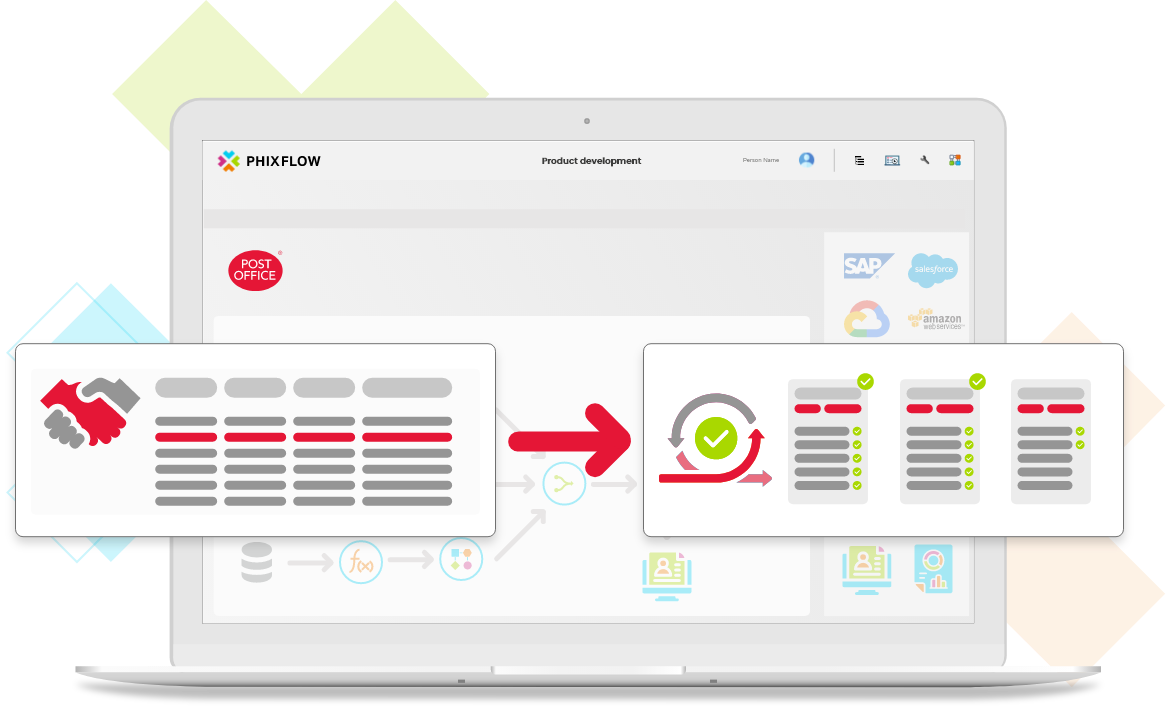 Standardised data
.
When it comes to reconciling the received payments to the general ledger further complexity arises. Different suppliers provide the payment data in different formats. Some provide it in a spreadsheet and some in proprietary formats. The data needs to be extracted and formatted into a standard form to allow it to be processed and matched to the Post Office General Ledger by name, account number, amount, etc.
As if this has not already introduced enough variation and complexity the configured application must be able to cope with dual payments, where a customer sends two separate payments to make up the full amount – sometimes using different payment methods and channels, or where a customer sends combined payment to cover two bills e.g. the customer sends a cheque for £75 to cover one bill of £50 and another bill of £25.
Reconciliation of the received payments is driven through a series of rules using multiple matching strategies.
Exact item matching
One to many
Many to one
Balance forward
Bulk matching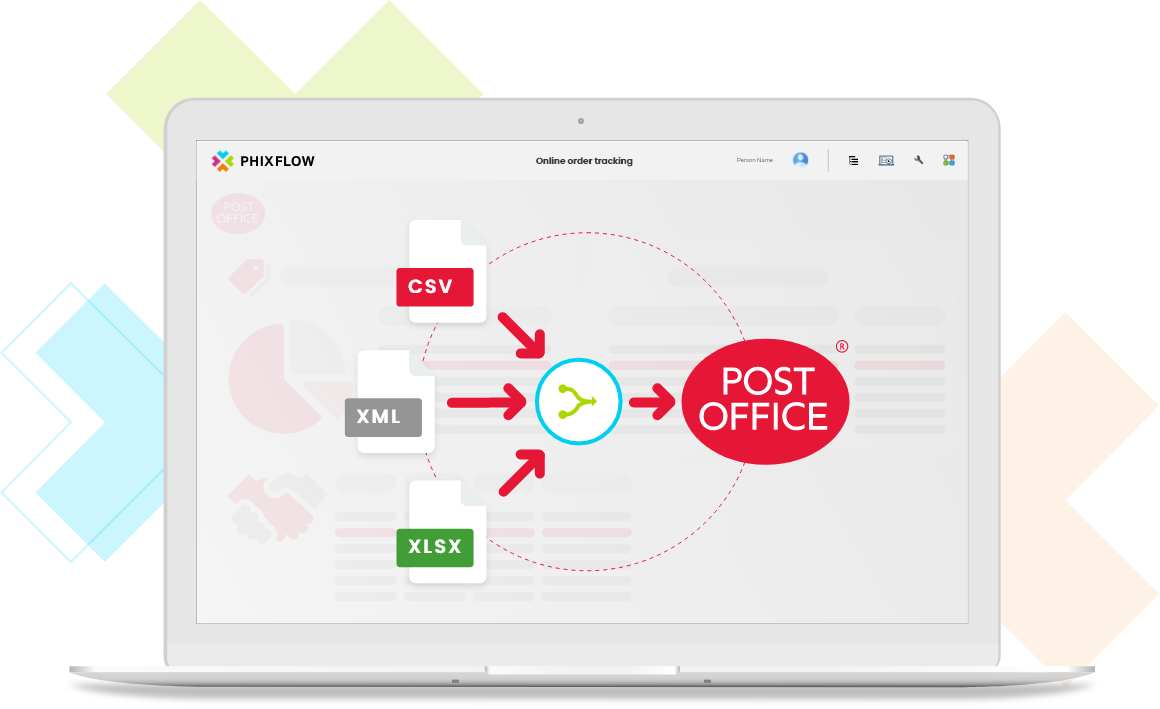 Application output
.
The output from this is a series of matched payments and a list of unallocated payments highlighted and sent for further investigation. Some examples of unallocated payments
There is a small mismatch of bill to receipt e.g. 1p at which point an agent can make a judgement to accept and match or flag for follow up.
Where a there is a transcription error by counter staff, the accounts team can correct and manually accept the matched payment.
Where a received payment crosses a time reporting boundary, i.e. sent in late or early
PhixFlow provides users investigating raised issues with related, real-time supporting information to simplify the process. The configured app provides the accounts team with full account details and workflow to guide them through the process of investigation, escalation and hand over. PhixFlow generates an audit trail to record all decisions made.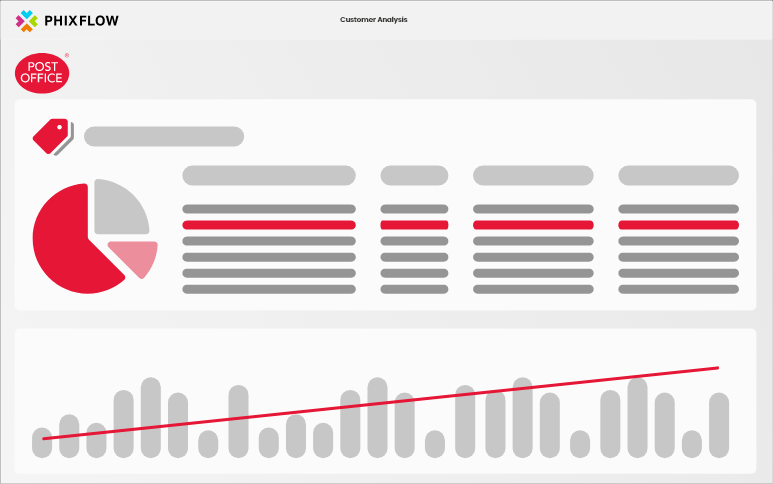 What are the benefits
?
The team exceeded all the initial design goals.
We achieved a significant reduction in manual effort, releasing team members to focus on more productive and growth oriented activities.
The reconciliation process is much faster, completed in hours instead of days.
Significant reduction, halved, in unallocated payments.
Identification of unallocated payments, with supporting documentation, for manual review.
Process fully documented online and independent of individuals ensuring new members of the team or cover members can manage the process with no loss of efficiency.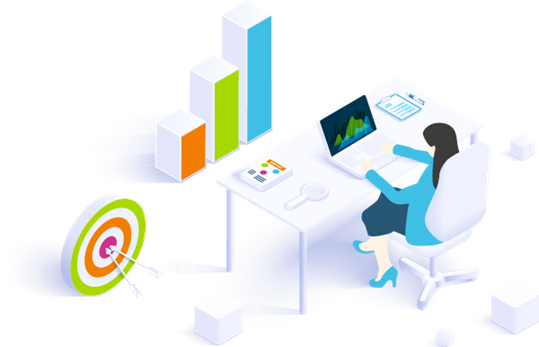 What does the future hold
?
PhixFlow is a platform used by the Post Office and their business partner Fujitsu for the creation and deployment of multiple applications. This provides a fully flexible and quick to implement solution supporting their ongoing business needs.
With internal team members able to configure and update applications in place, as well as support through the PhixFlow consultancy team, the Post Office team has the capability to rapidly and effectively respond to changing business requirements.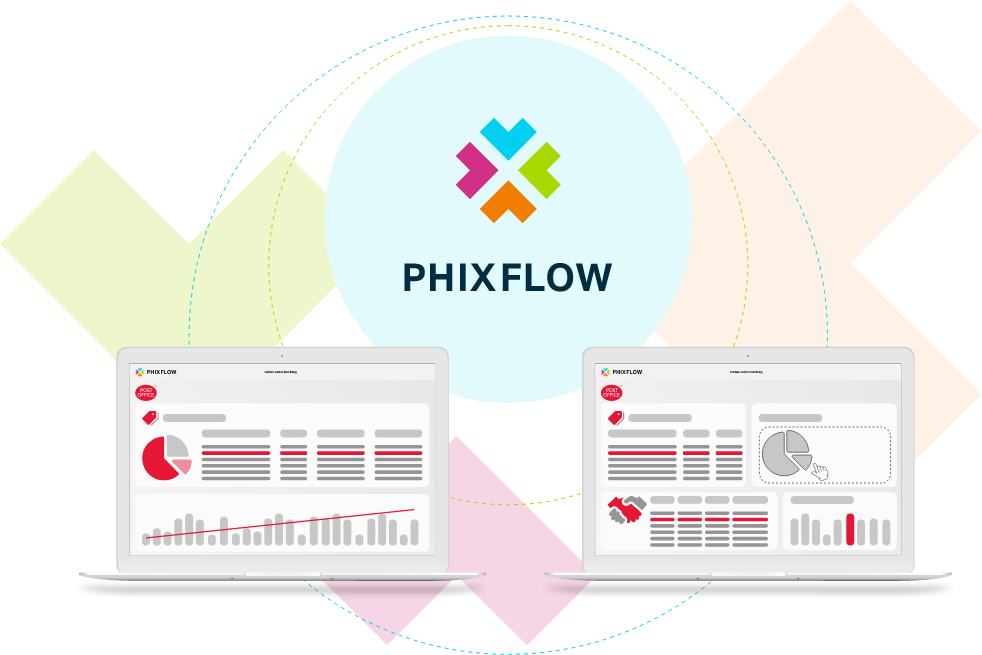 More great customer success stories
.
Prepay Billing Platform Migration Reconciliation Solution
VIVA Bahrain (now Saudi Telecom) were in the process of migrating their prepay Service Control Platform (SCP) to a new Huawei Central Payment System (CPS) and needed to independently verify that the migration was correct.
Replacing Spreadsheet Processes for Virgin Media
Virgin Media needed a tool to support cable laying projects for new homes and businesses. PhixFlow Limited replaced a spreadsheet solution with a secure, multi-user toolset available to end-users anywhere.
Low-Code order tracking for Tesco
At Tesco Direct, PhixFlow proved its versatility in supporting any business function. Used in areas as diverse as complete online order tracking; customer care decision support for order replacement; and test automation of the Tesco Direct website.